The Old Globe
Edelstein to Stage Live Thinking Shakespeare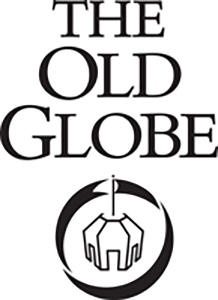 The Old Globe in San Diego, Calif., will present a live version of Artistic Director Barry Edelstein's popular book Thinking Shakespeare: A How-to Guide for Student Actors, Directors, and Anyone Else Who Wants to Feel More Comfortable with The Bard, at 11 a.m., June 15.
Thinking Shakespeare Live! will be a 90-minute presentation exploring the language of Shakespeare, featuring Edelstein assisted by three professional classical actors. The program will reveal a performer's approach to Shakespearean language so that audiences may easily understand the poetry of The Bard, and serves as an ideal introduction to Shakespeare for families and young audiences
"I've devoted a great deal of my career to the notion that Shakespeare's plays entertain, move, and edify us more wonderfully than any other works of theater, and yet I know that for some The Bard can be a heavy lift," Edelstein said in a press release. "I've put together this program to show that, with just a few hints and tricks that are easy to learn and apply, Shakespeare's language can be as immediate and alive as anything in today's paper. Thinking Shakespeare Live! is a fun way to start a new relationship with my man William, or to learn new ways to spend time with him."
Just in time for The Old Globe's 2013 Shakespeare Festival, Thinking Shakespeare Live! offers audiences an opportunity to learn the methods Edelstein imparts to professional actors in the rehearsal room. With the help of actors Krystel Lucas, Christopher Salazr, and Jason Maddy, Edelstein will demonstrate these behind-the-scenes techniques live on stage, in a fast-paced, funny program, providing audiences a primer on the tools used to hear and understand Shakespeare.
Edelstein is widely recognized as one of the leading authorities on the works of Shakespeare in the United States. He has directed nearly half of The Bard's works. As director of the Shakespeare Initiative at The Public Theater in New York from 2008–2012, he oversaw all of the company's Shakespearean productions, as well as its extensive educational, community outreach, and artist-training programs. From 1998–2003, he was artistic director of Classic Stage Company, where he produced and directed some of New York's most memorable classical productions. At The Public, Edelstein staged Julius Caesar, starring Jeffrey Wright for Shakespeare in the Park, and The Merchant of Venice featuring Ron Leibman's Obie Award–winning portrayal of Shylock. He was also associate producer of The Public's Broadway production of The Merchant of Venice starring Al Pacino. Edelstein's Shakespearean directorial credits include The Winter's Tale with David Strathairn, Timon of Athens with Richard Thomas, As You Like It with Gwyneth Paltrow, and Richard III with John Turturro. Edelstein has taught Shakespearean acting at The Juilliard School, NYU's Graduate Acting Program, and the University of Southern California. His book Thinking Shakespeare was published in 2007 and is now the standard text on American Shakespearean acting. He is also the author of Bardisms: Shakespeare for All Occasions.
Krystel Lucas currently appears in the Globe's Shakespeare Festival as Portia in The Merchant of Venice and Titania and Hippolyta in A Midsummer Night's Dream. Her previous credits include Macbeth, All's Well That Ends Well and Death and the King's Horseman at the Oregon Shakespeare Festival and Love's Labour's Lost with Shakespeare in the Parking Lot.
Jason Maddy was seen in the 2011 Shakespeare Festival productions of Much Ado about Nothing, The Tempest, and Amadeus, and he was also featured in the Globe's recent educational touring production of Twelfth Night. His other local credits include Macbeth and Richard II with the Intrepid Shakespeare Company, and The Tempest at the North Coast Repertory Theatre.
 Christopher Salazar, a candidate of the Old Globe/University of San Diego Graduate Theater Program, is currently appearing in his second consecutive Shakespeare Festival. His New York and regional credits include Hamlet, The Tempest, Romeo and Juliet, The Winter's Tale, Antony and Cleopatra, and Love's Labour's Lost.
Thinking Shakespeare Live! will take place on the Donald and Darlene Shiley Stage in the Old Globe Theatre, part of the Globe's Conrad Prebys Theatre Center. Tickets are $10 for subscribers and full-time students and $15 for general audiences and can be purchased online at www.TheOldGlobe.org, by phone at 619-23-GLOBE, or by visiting the box office at 1363 Old Globe Way in Balboa Park.
June 6, 2013
If you have Shakespearean news to share, e-mail editorial@shakespeareances.com