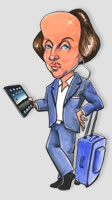 Shakespeare is not just some dead old white guy. OK, he is, but the genius that was his when he was the hippest thing in 1600 London—the genius that manifested in his plays—lives on today and still speaks to us.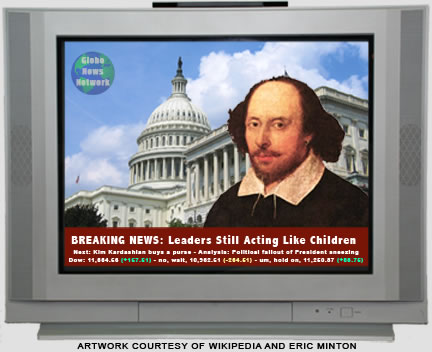 This section of Shakespeareances.com features observations on Shakespeare's relevance to our 21st century world. Shakespeare portrayed people living some 400 or more years before his time, their politics, their passions, and their psychoses. Amazingly, at the same time he portrayed people living some 400 or more years after his time, too, their politics, their passions and their psychoses.
The Commentary
A Woman's Place: Shakespeare Understood Women Better Than Modern Men Do
The Oldest Have Borne Most: King Lear and the Nihilism of Being Old
Shakespeare and Baseball: Beware the Tides of October
For Mature Audiences: Only Shakespeare Is Not of An Age but for All Ages; Kids Dig Him, Too
A Happy Anniversary: Forever Is Too Long for True Love
On Taming Shrews—Who Is the Misogynist Monster: Petruchio, Shakespeare, or You?
A Mother's Love: Shakespeare's Ode to Mothers Is Sometimes in their Absence
My Falstaff Moment: Would I Were Young For Her Sake
Bottom in the Cubicle: Many Shakespeare Characters Are Living and Working Among Us
Much Ado About…What Exactly? Changing Shakespeare's Text Results in Controversy beyond Creative Considerations
If It Ain't Shakespeare… Shakespeareances.com—What's in the Name?
It's An Omen! Shakespeare Had Much to Say About Predicting the End of the World
On Shakespeare's True Identity—Debate Over Who Wrote the Plays Leads To One Conclusion: The Beatles are Frauds!
Tiger Woods of Verona: Shakespeare's take on the sex scandals in today's headlines
Henry VI and the Art of Political Spin: America is witnessing its own version of the War of the Roses
Taxing Art: Targeting the arts in budget cuts slices out the heart of humankind