"Barry Edelstein and Michael Murphy will give The Old Globe a world-class theatrical leadership team and open up a future for the Globe that's even brighter than its illustrious heritage."
Link to The Old Globe:
Barry Edelstein's Timon of Athens On Stage:
Wall Street Puts Finishing Touches on Bard's Work
Old Globe's leadership team in News & Announcements:
Old Globe Selects Managing Director, Confirms Dual Leadership Structure
The Old Globe in News & Announcements:
Grant Allows Old Globe to Launch Community Playwriting Initiative
Grinch to Get an Autism-Friendly Staging
Season to Celebrate Old and New Premieres
Auditions Set for Student Theater Awards
Also in Where's Will @?:
News and announcements from theaters
Links to theaters, festivals, and organizations
The Bard on The Boards: What's Playing Where
The Bard on The Boards: Where's Playing What
Web sites devoted to Shakespeare
More About Shakespeareances.com:
List of Shakespeare Productions
The Shakespeareances.com Top 40
Sponsorship and Advertising opportunities
Sign up for free weekly e-mail updates (safe, secure, spamless, and unshared)
Check out the guy behind this website at www.ericminton.com

Find additional Shakespeareances
on Facebook
The Old Globe
Public's Shakespearean Expert Edelstein
Moving to San Diego As Artistic Director
The Board of Directors of The Old Globe in San Diego has announced the appointment of Barry Edelstein as artistic director. Currently director of The Public Theater's Shakespeare Initiative in New York City, Edelstein will assume the artistic directorship of The Old Globe on Nov. 1 and will reside full time in San Diego in January 2013. He will work together with Managing Director Michael G. Murphy to lead the Old Globe, and both will report jointly to the Board of Directors.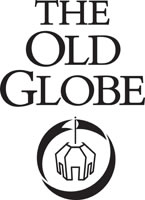 "Barry Edelstein and Michael Murphy will give The Old Globe a world-class theatrical leadership team and open up a future for the Globe that's even brighter than its illustrious heritage," Board Chairman Harold W. Fuson Jr. said in a press release. "Barry will be a terrific asset to San Diego, helping secure the city's cultural reputation in the same way our universities make San Diego the center of cutting-edge research. Everyone associated with the Globe owes a great debt of gratitude to Elaine Darwin and the Search Committee for bringing us a leader of Barry's stature."
Edelstein is widely recognized as one of the leading authorities in the United States on the works of William Shakespeare, having directed nearly half of The Bard's works. He is the author of Bardisms: Shakespeare for All Occasions and Thinking Shakespeare, which New York magazine called "a must-read for actors" and is now considered the standard text on American Shakespearean acting. As director of the Shakespeare Initiative at The Public Theater, he oversees all of the company's Shakespearean productions, as well as The Public's extensive educational, community outreach, and artist training programs. He was associate producer of The Public's recent Broadway production of The Merchant of Venice starring Al Pacino.
Prior to his work with The Public, Edelstein was artistic director of the Classic Stage Company in New York City. There, Edelstein produced and directed some of New York's most memorable classical productions. Under his leadership, the Off-Broadway theater doubled in size and was recognized with every major theater award, including six Obie Awards and the Lucille Lortel Award for Outstanding Body of Work.
Edelstein's Shakespearean directorial credits include productions of The Winter's Tale with David Strathairn, Timon of Athens with Richard Thomas, As You Like It with Gwyneth Paltrow, Julius Caesar with Jeffrey Wright, and The Merchant of Venice featuring Ron Leibman's Obie Award–winning performance as Shylock. His additional credits include the Lucille Lortel Award–winning revival of Arthur Miller's All My Sons; the world premiere of Steve Martin's The Underpants, which he commissioned; Ben Jonson's The Alchemist; and Molière's The Misanthrope, starring Uma Thurman in her stage debut. Edelstein is currently rehearsing the world premiere of The Twenty-Seventh Man by renowned fiction writer Nathan Englander, which he developed with the author and which will begin performances at The Public Theater on Nov. 7.
"I am deeply honored and beyond thrilled to be appointed artistic director of one of this country's greatest theaters," Barry Edelstein said in a press release. "The Old Globe's history is one of unparalleled excellence, and it will be my privilege to work alongside Michael Murphy to build on that history and guide the theater into a new period of excitement and achievement. I believe that a thriving theater is vital to the life of a vibrant city, and I am delighted that this opportunity will bring me and my family to one of the most spectacular cities in America. I am grateful to the board and search committee for selecting me, and I cannot wait to get to work."
"Our staff and artists are elated that Barry is joining The Old Globe," Managing Director Murphy said in the press release. "His extraordinary background in contemporary plays, classics, and Shakespeare, in addition to his commitment to the creation and development of new works, is a perfect match with the Globe's history of theatrical tradition and artistic innovation. Barry's energy and intense love of theater are infectious, and I look forward to welcoming him and his family to San Diego."
The Globe's search committee worked closely with Tom Hall, Old Globe managing director from 1981–2000 and now with AlbertHall&Associates, on the international search for an artistic director to complete the theater's return to a dual leadership structure. The board of directors named Murphy as managing director on April 4 of this year. Chaired by Elaine Bennet Darwin, members of the search committee included board members Donald L. Cohn, Kathryn Hattox, Evelyn Mack Truitt, Harvey P. White, and Vicki L. Zeiger. Harold W. Fuson Jr., Murphy and Interim Artistic Advisor Richard Seer served as advisors to the committee.
October 26, 2012
If you have Shakespearean news to share, e-mail editorial@shakespeareances.com