Artisphere's new policy means that the company must not just find a new site for its spring productions, but immediately identify new office and storage space as well.
Link to the WSC Avant Bard:
WSC Avant Bard in News & Announcements:
WSC Board Selects New Artistic Director
Puppets, Lost Characters, a Devil and Dada People 2012-2013 Season Lineup
Klingons and the Wrath of Kahn
Also in Where's Will @?:
News and announcements from theaters
Links to theaters, festivals, and organizations
The Bard on The Boards: What's Playing Where
The Bard on The Boards: Where's Playing What
Web sites devoted to Shakespeare
More About Shakespeareances.com:
List of Shakespeare Productions
The Shakespeareances.com Top 40
Sponsorship and Advertising opportunities
Sign up for free weekly e-mail updates (safe, secure, spamless, and unshared)
Check out the guy behind this website at www.ericminton.com

Find additional Shakespeareances
on Facebook
WSC Avant Bard
Arlington Arts Center Evicts Company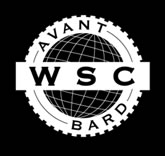 After two years as the resident theater company at Arlington County's Artisphere in Rosslyn, Va., WSC Avant Bard finds itself unexpectedly homeless.
At a meeting last week between WSC Avant Bard and the Artisphere, representatives of the theater company were told that, effective immediately, the Rosslyn arts center has changed its policies and that it will no longer be providing residencies to companies like WSC Avant Bard. The 23-year-old WSC Avant Bard, formerly known as the Washington Shakespeare Company, moved from its long-time home at Clark Street Playhouse in Crystal City to the arts center when it opened in October 2010.
Artisphere's new policy means that the company must not just find a new site for its spring productions, but immediately identify new office and storage space as well.
The new policy comes as WSC Avant Bard is lining up creative talent and additional funding for the spring repertory productions of its 2012–2013 season. "This is a shock to us, and it poses a threat to this season's programming," Managing Director Kyle Jean Fisher said in a press release. "Artisphere had always appreciated the value that theater brought to the Arlington community. We thought we had a long-term home."
In a statement to Shakespeareances.com, Annalisa Meyer, Artisphere's communications and marketing director, said the center's new business plan calls for changing from the current "resident company" model and booking shorter-run "in-residence" shows, including WSC Avant Bard productions. "The revamping of this program is part of our ongoing process to ensure the future operation of Artisphere," she said. "Additionally, the new 'in-residence' model allows us to present a wider range of art groups, book shorter run shows, and allow for more flexible use of our spaces." By contrast, WSC Avant Bard has occupied 32 weeks of Artisphere's performance calendar.
"This transition is a part of our extensive business plan review and revision in which all existing relationships and the use of its spaces were evaluated, from retail and restaurant to programming, and how each contributes to and affects the ongoing, future operations of Artisphere," Meyer said. "This change is in line with Artisphere's continued efforts to adjust its model to meet operating costs. This provides Artisphere the ability to connect its audiences to a wider range of arts groups, book shorter runs and allows for flexible use of its spaces."
She said Artisphere has been able to secure another venue through Arlington Cultural Affairs for WSC Avant Bard's spring program, repertory productions of a new work by Washington playwright Allyson Currin, Caesar and Dada, and John Webster's The White Devil. WSC Avant Bard just completed a run in the Artisphere of its Helen Hayes–recommended production of Luigi Pirandello's Six Characters in Search of an Author. Meyer did not identify that venue while WSC Avant Bard's release said the company was still looking for a new home.
"I feel confident we can find a venue for our two spring shows with Arlington County's help," Artistic Director Christopher Henley said in that release. "Then we need to get focused and creative to find a home for our 24th season and beyond. We're fortunate to have a great acting company and strong support, so we're optimistic about the next act. Arlington County has generously supported WSC over the past 23 years, and we've enjoyed a very close relationship that we expect to continue. Nevertheless, it's disappointing that the wonderful potential of a WSC-Artisphere partnership will now never be realized."
Founded in 1990, WSC Avant Bard is a performing arts organization dedicated primarily to producing classic works, both time-tested and contemporary (such as Shakespeare, Stoppard, and Williams) in a way that will engage and entice a 21st century audience. The company emphasizes provocative, bold approaches to these works in an intimate setting while training and showcasing the best emerging talent in the region.
WSC Avant Bard is supported in part by the Arlington Cultural Affairs Division of Arlington Economic Development; the Arlington Commission for the Arts; the Virginia Commission for the Arts; the National Endowment for the Arts; the Arlington Community Foundation; and the Fund for Arlington.
December 27, 2012
If you have Shakespearean news to share, e-mail editorial@shakespeareances.com