Oregon Shakespeare Festival
Company Celebrates Juneteenth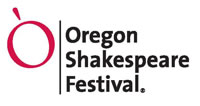 The Oregon Shakespeare Festival (OSF) in Ashland will host its annual Juneteenth Celebration on Monday, June 18. The day's activities include a variety show, a play reading, a tribute to actor G. Valmont Thomas, and a roundtable discussion. All events are free or pay what you can, though donations will be accepted for the Juneteenth Scholarship Fund and future Juneteenth celebrations.
Juneteenth is the oldest-known commemoration of the ending of slavery in the United States. On June 19, 1865, Major General Gordon Granger led his Union soldiers into Galveston, Texas, with the news that the Civil War had ended and that the enslaved were now free. This was two years after President Lincoln's Emancipation Proclamation became official on January 1, 1863. Today, Juneteenth commemorates African-American freedom and emphasizes education and achievement. In cities across the country, people of all races, nationalities, and religions come together to acknowledge a period that shaped our history and continues to influence our society.
The 2018 Juneteenth theme is "Activate: A Roll Call & Response." This year's theme asks us all to reflect on and represent our individual stake in the conversation, regardless of race, and inspires us to delve into how emancipation and equity, diversity and inclusion improve our community. It is also an invitation to explore where our community and our nation still struggle and need work.
Oregon Shakespeare Festival's Juneteenth Celebration kicks off at 10 a.m. with a roundtable discussion titled "Black Joy and Pain: Why Be an Ally?" presented by the OSF Leadership Alliance and led by Kamilah Long, OSF director of capital campaigns and leadership alliances.
The celebration continues at 1 p.m. with a pay-what-you-can reading of Kevin Douglas' play Plantation!, directed by Christiana Clark in the Black Swan Theatre. A postshow discussion will be led by Robert Goodwin, OSF associate director of education and engagement.
 Seating for the reading and the roundtable discussion will be limited and available on a first-come, first-served basis.
The public is encouraged to visit The Black Swan Lobby before and after the play reading for an exhibit honoring the life and legacy of the late OSF actor and Ashland community member, G. Valmont Thomas, to whom OSF's 2018 season is dedicated. The exhibit will be open from 11 a.m. to 1 p.m. and 3–5:30 p.m.
The day will culminate in the main event, a Variety Show on OSF's Courtyard Stage at 5:30 p.m. The hourlong program of original spoken word, dance, music, visual art and theater excerpts was co-created by a group of OSF company members under the leadership of Christiana Clark, Juneteenth creative director and OSF actor.
"As always our Juneteenth celebration offers a space to honor our shared history and acknowledge our collective present as we look to shape our unified future," Clark said in a press release. "Under this year's charge 'Activate: A Roll Call and Response,' we bring focus to the value of freedom for each and every one of us so fortunate to call America our home."
The Juneteenth Celebration will continue on Tuesday, June 19, at the Ashland Public Library; events and times are to be announced.
OSF has celebrated Juneteenth since 1998, when actor Aldo Billingslea, who was from Texas, hosted a fundraising barbecue to help African-American students attend the OSF Institute's annual Summer Seminar for High School Juniors. The Juneteenth Scholarship Fund was created for that purpose.
June 10, 2018
If you have Shakespearean news to share, e-mail editorial@shakespeareances.com