"CAATA has rallied Asian-American theater artists and professionals to dive headfirst into the deep, challenging conversations that surround what it means to be engaged in American theater as a person of color."
Link to the Oregon Shakespeare Festival:
Other articles on OSF in Shakespeare News:
An Open Letter to Our Community

Shakespeare Part of 2017 Season's Diversity
Shakespeare Translation Project Launched
OSF Marks Anniversary with Five Shakespeares
Also in Where's Will @?:
News and announcements from theaters
Links to theaters, festivals, and organizations
The Bard on The Boards: What's Playing Where
The Bard on The Boards: Where's Playing What
Web sites devoted to Shakespeare
More About Shakespeareances.com:
List of Shakespeare Productions
The Shakespeareances.com Top 40
Sponsorship and Advertising opportunities
Sign up for free weekly e-mail updates (safe, secure, spamless, and unshared)
Check out the guy behind this website at www.ericminton.com

Find additional Shakespeareances
on Facebook
Oregon Shakespeare Festival
OSF Hosts Asian-American Theater ConFest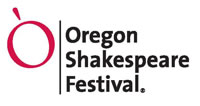 The Oregon Shakespeare Festival (OSF) and the Consortium of Asian-American Theaters & Artists (CAATA) will present the 2016 National Asian-American Theater Conference and Festival (ConFest) Oct. 1–9, 2016, hosted by OSF's biannual CultureFest.
Under the theme of "Seismic Shifts: Leading Change in the American Theater," the 2016 ConFest will engage attendees and local communities in dialogues about social injustice and inequity in American culture through contemporary theater productions, panel discussions, plenary sessions, new play readings, workshops, and special events in Ashland, Oregon, the site of the Oregon Shakespeare Festival.
"CAATA has rallied Asian-American theater artists and professionals to dive headfirst into the deep, challenging conversations that surround what it means to be engaged in American theater as a person of color," an OSF press release quoted Tim Dang, artistic director emeritus of East West Players, CAATA board member, and chair of the ConFest steering committee. "The 2016 ConFest will continue this vital work in the field, inviting artists and arts leaders from other underrepresented groups, higher education, and larger institutions in building a more inclusive and accessible American theater."
This 2016 ConFest is CAATA's fifth national convening since the group's first gathering in Los Angeles in 2006, and marks the first time the event will take place in partnership with a non-Asian-specific theater company.
"It's a tremendous honor to be hosting the largest gathering of Asian-American theater artists in the country with ConFest," OSF Artistic Director Bill Rauch said in the release. "What a phenomenal opportunity it will be for our community to experience the genius and passion of the writers, performers, and speakers who will be sharing their work."
Tickets to ConFest events can be purchased at osfashland.org/CAATA or by calling the box office at 800-219-8161. Full Confest details and schedule can be found at caata.net.
The Conference, held for the first three days of ConFest, will include several notable plenary speakers—among them Roberta Uno, Karen Narasaki, and Zeyba Rahman—and breakout sessions addressing topics including casting and union representation of Asian-American performers, ending yellowface, immigrant, and refugee community-based theater, expanding the classical canon through international collaborations, and building the next generation of professional leadership in the field. Preconferences will include a gathering of Western and Central Asian American theater leaders and allies, as well as a "Beyond Orientalism" cohort.
The Festival portion, taking place throughout the nine days of ConFest, will feature six CAATA-presented fully staged productions, five new play readings, and free community programming as part of OSF's Green Show series.
Confest and CultureFest Green Shows include Art2Action, Eth-Noh-Tec, Supaman, Edna Vazquez, Golda Supernova, A Moving Sound and the Anjali School of Dance, and Northwest Children's Theater. Green Show performances are always free and held at 6:45 p.m. on OSF's Courtyard Stage, though Supaman will also perform at noon on Oct. 8 and Edna Vasquez at noon on Oct. 9.
CultureFest will help close out the week's activities on Oct. 9 with Think & Drink: A Conversation with Luis Alfaro and Héctor Tobar, presented in collaboration with Oregon Humanities at 10:30 a.m. in Carpenter Hall. Tickets are $5 and will be available at osfashland.org and via the OSF Box Office.
"I thought it was really exciting when we figured out that the dates for ConFest would fall during CultureFest," CAATA ConFest co-organizer Leslie Ishii said in a Summer Prologue Q&A in which she and OSF Associate Director of Audience Development Freda Casillas discussed the joys and challenges of the historic partnership between CAATA and OSF. "That was just perfect synergy. I can't tell you what a gift it is."
Following are CAATA-presented productions:
Hot Asian Everything: A Seismic Extravaganza, presented by CAATA. An evening of seismic proportions featuring steam punk cowboys, an exotic oriental murder mystery, an epic Cambodian ballet, and a ride through the lives of taxi drivers across the globe—all hosted by the illustrious Jasmine and Emi Macadangdang. Kick off ConFest 2016 in style with a collection of excerpts, special performances, and guest appearances by some of our closest CAATA friends, old and new.


Purple Cloud, written by Jessica Huang, directed by Randy Reyes, presented by Mu Performing Arts. Three generations of Huangs deal with the many facets of their multiracial identities as they embark on a mythical journey from China to Minneapolis and back again—accompanied by four Jade pieces along the way. Through three intertwining stories, the Huang family navigates through the messy and beautiful business of acculturation: Grandpa Lee immigrates from Shanghai to America during World War II; his son Orville deals with his confusion as a first generation Asian American, taught to pass as white and unsure of his own blood; and his granddaughter fights for her Chinese-ness through a tattoo of a deer and the search for her true name.


The Wong Street Journal, written and performed by Kristina Wong, directed by Emily Mendelsohn. Part plushy TED lecture, part amateur hip-hop extravaganza, and part travelogue, The Wong Street Journal breaks down the complexities of global poverty, privilege, and economic theory using uneasy-to-read charts, live hashtag wars and riveting slideshows from post-conflict Northern Uganda. In this new solo theater work, Kristina Wong tells the story of how she—a not-so-white savior—became a hip-hop star in Northern Uganda. Wong combines self-skewering personal narrative with a hilarious interrogation of America's impact on the rest of the world, set against a hand-sewn, felt background of the New York Stock Exchange.


Muthaland, written and performed by Minita Gandhi, directed by Heidi Stillman. The life of a young woman is changed forever on a trip to India when she unearths family secrets, encounters a prophet, and discovers her voice within a culture of silence. In this dark comedy inspired by true events, Minita Gandhi inhabits over 20 characters with great depth and charisma to guide us on a journey through time and place where the familiar and the foreign swap roles. Muthaland is a call to action to inspire love, laughter, hope, and introspection by bridging cultural and generational gaps.


Empire of the Son, written and performed by Tetsuro Shigematsu, directed by Richard Wolfe, produced by Donna Yamamoto, presented by Vancouver Asian Canadian Theatre. The story of two generations of broadcasters, and the radio silence between them. As father and son, Akira and Tetsuro Shigematsu shared the same profession—each of them communicating with millions of their listeners, but never with each other. Based on a series of audio interviews with his father, former CBC broadcaster Tetsuro Shigematsu combines cinematography with the raw immediacy of live performance to magically conjure entire worlds: from the ashes of Hiroshima to present-day Vancouver, marshaling the tiniest of objects to focus on life's biggest questions.


Eleven Reflections on September, written, directed and performed by Andrea Assaf, presented by Art2Action, Inc. Collaborating musicians include Eylem Basaldi (violinist), April Centrone, (percussionist), Lubana Al Quntar (vocalist). A spoken word and multimedia performance on the Arab-American experience, Wars on/of Terror, and "the constant, quiet rain of death amidst beauty" that each autumn brings in a post-9/11 world. The poems, accompanied by an all-women music ensemble, progress from lyrical to abstract and broken as they span the fall of the Twin Towers, the ongoing wars in Iraq and Afghanistan, the beginning of the Arab Spring, the revolutions and conflicts now sweeping through Western & Central Asia. Eleven Reflections on September was originally commissioned by Pangea World Theater's Alternate Visions Festival, and the New York premiere was produced by La MaMa, both with the generous support of the Princess Grace Foundation.
Scheduled new play readings follow:
Two Mile Hollow by Leah Nanako Winkler, presented by Artists at Play/2g. A parody coupled with moments of disorienting sincerity, Two Mile Hollow explores the dysfunctional family, with brutality, awe, and compassion. When the Donnellys gather for a weekend in the country to hash out belongings from their recently sold estate, an emotional storm breaks inside while a literal storm brews outside. As this family of famous, longing-to-be-famous, and kind-of-a-mess-but-totally-Caucasian characters come together with their personal assistant, Charlotte, some really, really, really, really, really complicated and totally unique secrets are revealed (over white wine).


You Mean to Do Me Harm by Christopher Chen, presented by East West Players. In this sharp and fantastical play, an innocuous comment at a dinner with two interracial couples leads to a surreal escalation of cold war–style paranoia. A psychological exploration of China-U.S. foreign relations and of the mysteries of the personal relationships we hold most dear.


Oskar & the Curiously Colorful Clash by Matt Ackels and Prince Gomolvilas, presented by East West Players. The Oskar Plays are an acclaimed series of shows for young audiences that deal with relevant and challenging subject matter—bullying, resilience and grit, diversity, gender stereotypes—and feature outrageous costumes and props, colorful sets, heaps of humor, and wild theatrical imagination. In Oskar and the Curiously Colorful Clash, 10-year-old Oskar loves his brilliantly orange hat. And why wouldn't he? He's had it all his life, it's absolutely perfect, and all his friends have one too. But when a new kid named Billy moves to town, Oskar is shocked and confused—Billy wears a blue hat! For Oskar, this is not the way things are supposed to be. So he'll stop at nothing to bring order to his perfectly orange and unassorted world—but he'll soon find out that it sure isn't going to be easy. Recommended for ages 5–10.


Picnic by Joned Suryatmoko (Indonesia), translated by Barbara Hatley, presented by Boom Arts. Hilmar, Sobirin and Wid have come to Bali to be happy. Hilmar wants to see Tanah Lot with a pretty woman on his arm, like the cigarette ad he saw on a billboard. Wid wants to cure the pain of never having visited any beautiful places in his whole life. Sobirin has come to Bali because if his friend Hilmar is happy, he will be happy too. However, when they end up working as bathroom attendants in the lobby of a luxury hotel in Bali, they struggle to find what they're looking for.


The Emperor's Nightingale by Damon Chua, presented by Pan Asian Rep. This brand new adaptation of Hans Christian Andersen's story The Nightingale, set in 18th century China, brings to light the younger days of Emperor Qianlong, who would become one of the greatest rulers of the Middle Kingdom. As a young man, however, the Prince was headstrong and easily distracted, and it took nothing less than a magical bird to show him the wonders of his land, and what he must do to be King.
CAATA envisions a strong and sustainable Asian-American theater community that is an integral presence in national culture—evocative of our past, declarative of our present, and innovative toward our future. Our mission is to advance the field of Asian-American theater through a national network of organizations and artists. We collaborate to inspire learning and sharing of knowledge, and resources to promote a healthy, sustainable artistic ecology. As a collective of Asian-American theater leaders and artists, CAATA brings together local and regional leaders to work nationally toward our shared values of social justice, artistic diversity, cultural equity, and inclusion. CAATA holds national conferences and festivals biennially in different parts of the country, reaching as wide a range of Asian-American populations and communities as possible.
September 30, 2016
If you have Shakespearean news to share, e-mail editorial@shakespeareances.com