"The Shakespeare Slam brings together three of the most original, lively, and unpredictable talents we could find."
Link to the Stratford Festival:
Other articles about the Stratford Frestival in News & Announcements:
Lineup Takes Shape for New Forum
New App Offers Peek inside Festival
Festival Launches Facebook Ticket Ap
Festival Launches Twice-daily Bus Service Between Toronto and Stratford
Also in Where's Will @?:
News and announcements from theaters
Links to theaters, festivals, and organizations
The Bard on The Boards: What's Playing Where
The Bard on The Boards: Where's Playing What
Web sites devoted to Shakespeare
More About Shakespeareances.com:
List of Shakespeare Productions
The Shakespeareances.com Top 40
Sponsorship and Advertising opportunities
Sign up for free weekly e-mail updates (safe, secure, spamless, and unshared)
Check out the guy behind this website at www.ericminton.com

Find additional Shakespeareances
on Facebook
Stratford Festival
The Forum Launches with Shakespeare Slam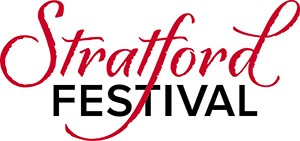 The Stratford Festival is planning to present Shakespeare in a whole new light, channeled through the remarkable perspectives of some of Canada's most provocative thinkers and performers: Torquil Campbell, Adam Gopnik, and Rufus Wainwright.
On Shakespeare's birthday, the Festival will be in Toronto to present the Shakespeare Slam, a thought-provoking and irreverent event to mark the launch of the Festival's newest initiative, The Forum. This celebration of culture—both classical and pop—will look at how Shakespeare continues to entertain and inspire in today's world. Like The Forum itself, the evening will offer insightful debate, along with music and other entertaining explorations.
"The Shakespeare Slam brings together three of the most original, lively, and unpredictable talents we could find," Antoni Cimolino, the Festival's artistic director and creator of The Forum, said in a press release. "They each have a love for Shakespeare and a passion for creating new work that is on the most thoughtful edge of contemporary culture. I, of course, have money on the outcome and predict it will be a monstrously entertaining evening."
To start the evening, one of Canada's most famous essayists, New Yorker staff writer Adam Gopnik, will face off against the country's favorite hipster, Torquil Campbell, lead singer of the indie rock band Stars and cultural contributor to CBC's Q. The subject of their polemic: classical or pop culture—which has the reigning impact on our world?
Rufus Wainwright, singer, songwriter and composer extraordinaire, will follow with a performance of some of his own songs set to Shakespeare's words.
The Slam will also feature a musical performance by Campbell, accompanied by multi-instrumentalist Julian Brown. They will perform Stars hits that are part of a new theatrical work, currently described as a reflection on Hamlet, which Campbell is developing for the Stratford Festival with Ann-Marie MacDonald and Alisa Palmer.
Cimolino is launching The Forum in this, his first season as artistic director of the Stratford Festival, as part of a new direction—one he hopes will make a visit to Stratford an all-encompassing, stimulating, and immersive cultural experience.
"Through the diverse offerings of The Forum, I hope that we can offer transformational experiences that will allow our productions to resonate more deeply and personally with each patron," Mr. Cimolino said in the release. "We have to offer audiences more ways to explore the work on our stages, to make the connections between the great classic plays and life today. As part of that, it is critical to have contemporary voices alongside those of ancient times; it anchors our current experience to the bedrock of hard-won knowledge of those who came before us. The Shakespeare Slam will provide a taste of what is to come at Stratford, with diverse perspectives that stimulate, provoke, and challenge our perceptions and assumptions about our work and our society."
The Shakespeare Slam will be held at 8 p.m. on Tuesday, April 23, at Koerner Hall, 273 Bloor St. West, Toronto. Tickets, priced from $30 to $45 or $20 for students, are available through the Stratford Festival box office, at 1-800-567-1600, or Koerner Hall's Weston Family box office, at 416-408-0208. Support for the inaugural season of The Forum is generously provided by Kelly and Michael Meighen, with media sponsorship provided by The Walrus.
This is the first of more than 150 Forum events planned for the 2013 season.
March 19, 2013
If you have Shakespearean news to share, e-mail editorial@shakespeareances.com