Stratford Festival
Lineup Takes Shape for New Forum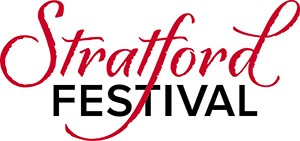 The new Stratford Festival Forum, Ontario, Canada, has lined up some high-profile speakers and entertainers for the 2013 season, with participants ranging from Shakespeare scholar Stanley Wells to military leader John de Chastelain and comedian Colin Mochrie.
Forum events will offer a variety of riffs on themes running through the playbill. These themes open the door to lively discussions on a number of topics that continue to inspire artists working in various media, including filmmakers, comedians, novelists, and composers. Forum events include performances and showcases, improv and stand-up comedy, speakers, active explorations and workshops, panels and debates, music, screenings, conversations, and exhibits.
"We are building a festival within our Festival, and we're very proud of this exceptional program for the inaugural Forum," Artistic Director Antoni Cimolino said in a press release. "We have found tremendous interest for the idea of addressing the themes of classical theatre as they are seen in our world today, and that interest has come from every corner—from political and religious thinkers, performers, writers, visual artists, and others.
"Our patrons hunger for opportunities to reflect on the work they see on our stages. They seek out opportunities that provide context, insight, and illumination. The Forum is designed to feed that desire and to give people something they can't get anywhere else: a chance to become fully immersed in theater and the thoughts and feelings that it provokes."
More than 100 events have already been programmed with many more still to be finalized. Some activities are recurring throughout the season. Others will be offered on a one-time or limited basis. "Forum Forays"—special concentrations of Forum events—have been planned for June 12–16, July 9–14, and Aug. 9–18.
Here are some Forum highlights.
Cynthia Dale in Concert, "Outside Looking In," May 23, 24, 28, 30 and June 4, 6, 11, 13, 18, and 21 at 2 p.m. Cynthia Dale will present a series of concerts featuring songs that reflect on the themes of the season. With special guest Dan Chameroy.
The Festival Exhibition, May 27 to Oct. 20. Four Shakespeare Masterpieces at the Stratford Festival: Present and Past Productions of Othello, Romeo and Juliet, Measure for Measure and The Merchant of Venice.
Screening of The Stratford Adventure, May 30 at 5:30 p.m. This short film follows the founding of the Festival: how the idea grew, how a famous British director, international stars, and Canadian talent were recruited, and how the Festival finally became a triumphant reality. Includes a post-screening chat with director Morten Parker.
"Shakespeare and Feasting," with Adam Gopnik, May 31 at 5 p.m. Raised in Canada, essayist and commentator Adam Gopnik is a staff writer for The New Yorker. He is the author of Winter: Five Windows on the Season, written for the 2011 Massey Lectures.
"Original Pronunciation," June 1 at 10 a.m. Using scenes from Romeo and Juliet as illustration, the Festival explores the implications of original pronunciation in the performance of Shakespeare's plays.
"For the Love of Godot," June 12 at 5:30 p.m. Brian Dennehy, who plays Pozzo in this season's Waiting for Godot, discusses all things Beckett with the production's director, Jennifer Tarver.
"Stand Off," June 13 at 11 p.m. Using themes of the season, stand-up comics, including Seán Cullen, Chris Gibbs, and Sharron Matthews, compete to write the best stand-up sets in less than 15 minutes. Hosted by Joanne O'Sullivan.
John de Chastelain, "Ancient Grudges and New Mutinies," June 15 at 10 a.m. Canada's former chief of the defense staff and former ambassador to the United States reflects on the Prince of Verona's role as peacekeeper in Romeo and Juliet and relates it to his own experiences in the military and through the United Nations. General de Chastelain played a key role in the Northern Ireland peace process and in the crafting of the Good Friday accord. He was also a leader in the negotiations on the decommissioning of arms in Northern Ireland.
"A Rose by Any Other Name," June 15 at 5:30 p.m. Practicing psychoanalyst Mavis Himes speaks with Artistic Director Antoni Cimolino about the insights psychoanalysis can bring to Romeo and Juliet.
Screening of Dark Lullabies, June 15 at 5:30 p.m. Having grown up in the shadow of the Holocaust, Canadian film-maker Irene Lilienheim Angelico reaches for comprehension through interviews with survivors and their children in Montréal and Israel—and with their contemporaries in Germany. Winner of six international awards, and selected as one of the 50 greatest documentaries of all time at the international Salute to the Documentary, the film will be followed by a chat with Ms. Angelico.
Sally Armstrong, "Ascent of Women," June 16 at 10 a.m. Journalist, author, and human rights activist Sally Armstrong, a three-time winner of the Amnesty International Media Award and a Member of the Order of Canada, will address themes of repression and rebellion, which inform such productions as Measure for Measure, Mary Stuart, Fiddler on the Roof, and Romeo and Juliet. Ms. Armstrong was a member of the International Women's Commission at the United Nations and is the author of four books: Ascent of Women; Veiled Threat: The Hidden Power of Women of Afghanistan; The Nine Lives of Charlotte Taylor; and Bitter Roots, Tender Shoots: The Uncertain Fate of Afghanistan's Women.
The ARC Ensemble (Artists of the Royal Conservatory) presents two concerts introduced by Artistic Director Simon Wynberg: "Tradition and the Jewish Composer," June 16 at 5:30 p.m.; "Music Suppressed in Fascist Italy," date to be announced.
"Late Night with Lucy," July 5 and 19, Aug. 9 and 23 at 11:30 p.m. By popular demand, Lucy Peacock presents a second series of after-hours cabarets with special guest performers.
"All for Fun and Fun for All," July 7 and Oct. 6 at 10:30 a.m. This interactive, fun-filled workshop on The Three Musketeers immerses 10- to 12-year-olds in the historical time period and introduces the basics of swordplay.
"Elizabeth and Mary, Rival Queens: A Study of Leadership Lost and Won," July 10 at 11 a.m. Barbara Kyle, author of Blood between Queens, to be published in May 2013, will sign books following her talk.
"The Playwrights Crucible," July 11 at 11 p.m. Put the heat on a sharp playwright, a bold director, and four top-rate actors and what do you get? A new play created right in front of your eyes. Created by Joanne O'Sullivan.
"Breaking with Tradition: Fiddler on the Roof and the 1960s Generation Gap," July 12 at 11 a.m. With Marlis Schweitzer, associate professor of theatre at York University.
"Reform It Altogether: Directing Shakespeare Today," July 14 at 11 a.m. With directors Chris Abraham, Tim Carroll, Antoni Cimolino, and Martha Henry. Chairman: David Prosser.
Screening of Hollywoodism: Jews, Movies, and the American Dream, July 14 at 8 p.m. Based on Neal Gabler's best-selling book An Empire of Their Own, this award-winning feature-length documentary tells the story of the men who founded Hollywood. All were immigrants, or children of immigrants, who wanted to reinvent themselves as Americans. In the process, they reinvented America. The screening includes a talk by director Simcha Jacobvici.
"Astrology and Shakespeare: The Secret Key to The Merchant of Venice," Aug. 1 at 11 a.m. With Priscilla Costello, counseling astrologer.
"Tommy Guitar School," July 20 and Aug. 24 at 6 p.m. Bring your electric guitar and learn some riffs from the score of Tommy.
"Who Chooseth Me," Aug. 11 at 11 a.m. Practicing psychoanalyst Mavis Himes speaks with Artistic Director Antoni Cimolino about the insights psychoanalysis can bring to The Merchant of Venice.
"How to Disappear Completely," Aug 11, 15, and 17 at 2 p.m. Itai Erdal performs this award-winning solo work, demonstrating his approach to theatrical lighting while also reflecting on the events that followed his mother asking him to take her life. Surprisingly funny, incredibly personal, this unique show continues to tour internationally. Produced by The Chop Theatre.
"The Foreign Exchange," with Donna Michelle St. Bernard, Aug. 11 at 5:30 p.m. Honorary "Foreign Ministers" are invited to illuminate and ignite candid conversations about race and culture.
Screening of Budrus, Aug. 14 at 2 p.m. An award-winning documentary about a Palestinian community organizer who united Fatah and Hamas members with Israeli supporters to save his village from destruction. Includes a post-screening chat with producer Ronit Avni.
"Writing about the Right to Die," Aug. 15 at 10:30 a.m. With journalist, broadcaster and author Ian Brown (The Boy in the Moon), author Zoe FitzGerald Carter (Imperfect Endings), and playwright Judith Thompson (The Thrill). Moderator: Alex Bulmer.
"A Night of Improv," Aug. 15 at 11 p.m. Some of Canada's best improvisers, including Paul Bates, Christy Bruce, and Colin Mochrie, take the stage to improvise scenes based on audience suggestions that resonate with our 2013 themes. Hosted by Joanne O'Sullivan.
"Alex Bulmer, the Insight of Blindness," Aug. 16 at 11 a.m. Canadian-born writer and theater artist Alex Bulmer, now based in the United Kingdom, shares her experience creating Disable-led Art after losing her sight. Her work includes Breathe, a multidisciplinary performance piece that opened the sailing events at the London Olympics.
Stanley Wells, "Sex and Love in Verona, Venice, and Vienna," Aug. 16 at 5 p.m. Stanley Wells is emeritus professor of Shakespeare studies at the University of Birmingham and general editor of the Oxford and Penguin editions of Shakespeare's works.
Stephen Lewis, "Disability, Disillusion, and Self-Discovery," Aug. 17 at 10 a.m. Stephen Lewis's talk will touch on themes that pertain to such diverse productions as The Thrill, Tommy, and Taking Shakespeare. Leader of Ontario's New Democratic Party in the 1970s, Mr. Lewis later became Canada's ambassador to the United Nations and the UN's special envoy for HIV/AIDS in Africa. He is currently the board chairman of the Stephen Lewis Foundation.
"What's Past Is Prologue: Classical Theatre in Our Times," Aug. 18 at 10:30 a.m. With artistic directors Peter Hinton, Jackie Maxwell, Bill Rauch, and others. Chaired by Antoni Cimolino.
"The Power of Women/Women in Power," Aug. 18 at 7 p.m. With author, playwright, and activist Susan G. Cole, scholar Margaret Jane Kidnie, and other panelists to be announced.
"Anti-Semitism and The Merchant of Venice," Aug. 21 at 11 a.m. Len Rudner and Frank Bialystok from the Centre for Israel and Jewish Affairs and Shakespeare expert Vivian Rakoff look at the confrontation of synagogue and state in The Merchant of Venice.
"Shakespeare in Kabul," Aug. 22 at 11 a.m. With Stephen Landrigan and Qais Akbar Omar, authors of Shakespeare in Kabul. The authors will sign copies of their book following the talk.
Alisa Solomon, "Fiddler's Fortunes," Sept. 21 at 10 a.m. Former theater critic and cultural and political reporter for The Village Voice, Alisa Solomon directs the Arts and Culture concentration in the MA program at Columbia Journalism School. She will discuss the long-lived legacy of Fiddler on the Roof.
Israeli Folk Dancing, June 23 and Sept. 21 at 12:30 p.m. Created in the early 20th century by settlers in what later became the state of Israel, Israeli folk dancing is now a fixture at Jewish celebrations all over the world. Learn a few of the dances that the grandchildren of the characters in Fiddler on the Roof might have done at their weddings.
"Shylock Appeals," Oct. 5 at 10:30 a.m. Witness the appeal of Shylock's sentence as argued by prominent lawyers before a court of outstanding Canadian judges.
"Dear Mary, Dear Elizabeth," dates to be announced. Introduced and contextualized by Dr. Ted McGee, company members Seana McKenna and Lucy Peacock present readings of letters between Elizabeth I and Mary Stuart.
Geraint Wyn Davies Presents "Wordplay," dates to be announced. Members of the company join host Geraint Wyn Davies for a series of dramatic readings.
This Is That: A Conversation with the Nation, date to be announced. Pat Kelly and Peter Oldring, of CBC's This Is That, bring Stratford audiences a live rendition of the award-winning satirical radio show. Nothing is off limits—politics, culture, justice, religion—if it's relevant to Canadians. This Is That finds a way to fabricate a story. Subject matter: totally Canadian. Truth factor: totally questionable.
Additionally, under the leadership of former Governor General Adrienne Clarkson and author John Ralston Saul, the Institute for Canadian Citizenship will move the annual LaFontaine-Baldwin Symposium to Stratford as part of The Forum, Aug. 9–10. This symposium on the public good features lectures on democracy, civic engagement, and citizenship, with an opportunity for participants to engage through roundtable discussions and online. This year's speaker will be Shawn A-in-chut Atleo, national chief of the Assembly of First Nations in Canada. Events include the following:
"Adopting" One's Culture, with Adrienne Clarkson and John Ralston Saul.
First Nations and the Future of Canadian Citizenship, with Shawn A-in-chut Atleo.
Diaspora Dining, a roundtable with Shawn A-in-chut Atleo, Adrienne Clarkson, John Ralston Saul and guests.
The 2013 season begins on April 23 and runs until Oct. 20, featuring Romeo and Juliet, Fiddler on the Roof, The Three Musketeers, The Merchant of Venice, Tommy, Blithe Spirit, Othello, Measure for Measure, Mary Stuart, Waiting for Godot, two new Canadian plays, Taking Shakespeare, and The Thrill. Tickets already are on sale for members and go on sale for the general public on Jan. 5. Phone 1-800-567-1600 for ticket information.
January 4, 2013
If you have Shakespearean news to share, e-mail editorial@shakespeareances.com