Stratford Festival
In Memoriam: Jack Merigold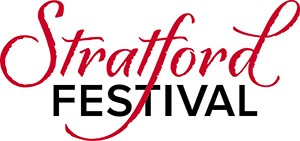 When Jack Merigold, graduated from Toronto's Royal Conservatory in 1948, Canada had few opportunities for professional actors. So, he and some fellow graduates formed the People's Repertory Company and toured Ontario in a converted war-time dental truck, carrying eight people and four theatrical sets to town halls and city auditoriums. He served as stage manager for this group, and it was in this guise that Tyrone Guthrie hired Merigold to be an assistant stage manager for the Stratford Festival's inaugural season in 1953.
Merigold, who from that start accomplished successful careers on and behind the stage, died Wednesday, Dec. 11, at age 91 from pancreatic cancer.
"Jack was the dean of Canadian stage managers," Artistic Director Antoni Cimolino said in a press release. "He worked with the Stratford Festival's founding Artistic Director, Tyrone Guthrie, in Stratford, New York, and London. Jack's skill and precision were equaled only by his energy, and so he was an asset to any theatre company. But for a new and growing theatre scene in Canada he was a pioneer.
"Jack attended Stratford productions, play readings, and Birmingham Conservatory presentations faithfully to his last days. He will be missed by the entire Canadian theatre family, but nowhere more than here at the Stratford Festival where his journey started."
Merigold was born in Hamilton on Nov. 7, 1922. He served in the RCAF during the Second World War and helped produce the Sky's the Limit Air Force comedy shows.
When Merigold returned to Canada in 1946, he was accepted into the Royal Conservatory in Toronto, where he completed a two-year program in voice and acting.
After Guthrie hired him for the Festival, he soon became the pioneering director's stage manager, and their working relationship stretched beyond Stratford to include 12 productions in New York and four in London.
Merigold was with the Festival for 16 seasons, between 1953 and 1976, in a variety of roles. He was the production stage manager for the Avon Theatre and for opera, and later served as the purchasing agent. He was the assistant to the director on 1960's HMS Pinafore and 1961's The Pirates of Penzance, a production in which he also appeared as an actor. In 1974, he directed This Is the Rill Speaking at the Third Stage (now the Tom Patterson Theatre).
His acting career included a recurring role on CBC TV's Sunshine Sketches of a Little Town and appearances on the Wayne and Shuster TV specials. He worked with Lorne Greene at the Jupiter Theatre and performed at the Eaton Auditorium, the Royal Alexandra Theatre, and the Belmont Theatre. He was the co-creator of a program called Theatre in the Home, which brought professional performances into retirement homes.
As a stage manager, he also travelled coast to coast with Spring Thaw. Later in his career, after leaving the Stratford Festival, he served as the chief administrator of the Bayview Playhouse in Toronto. Merigold was a longtime member of ACTRA and was awarded Life Membership in Canadian Actor's Equity for his outstanding contribution to the arts.
Merigold was always happy to share a story or two about his life in the theatre. He recounted tales of working with the world's great performers and of meeting Elizabeth Taylor and Marilyn Monroe, but he said his greatest pleasure was giving young people a start in the theatre. Indeed, many remember Jack as a special mentor who gave them guidance that served throughout their careers.
The Stratford Festival is dedicating the 2014 production of A Midsummer Night's Dream to Merigold, who played Puck at the beginning of his acting career.
December 14, 2013
If you have Shakespearean news to share, e-mail editorial@shakespeareances.com