Stratford Festival
In Memoriam: Robin Phillips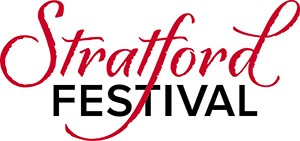 The Stratford Festival is in mourning for Robin Phillips, who served as its artistic director for six seasons, 1975 to 1980, that many fondly remember as the Festival's "golden age."
Besides bringing to the Festival such celebrities as Maggie Smith and Peter Ustinov, as well as one of its most beloved long-time stars, Brian Bedford, Mr. Phillips galvanized the company—and enthralled audiences—with his own extraordinary talent and energy.
"Robin Phillips was inspirational," current Artistic Director Antoni Cimolino said in a press release. "Like so many people at the Stratford Festival, I was profoundly influenced by him. He seemed to make the impossible not only achievable but beautiful. His productions were crystal clear, emotionally honest and elegant in their simplicity. Every movement, sound, or visual element was carefully considered, and yet they had a sense of freedom and vibrant life not often experienced in the theatre. Robin was a brilliant artistic director who raised the standards of acting and physical production at the Stratford Festival. We owe him a great debt of gratitude for his care, leadership, and generosity to all."
Born in Haslemere in Surrey, England, on Feb. 28, 1942, Mr. Phillips made his professional stage debut in 1959 at the Bristol Old Vic, where he had trained as an actor. In 1962, he joined the inaugural company of the Chichester Festival Theatre under the artistic directorship of Laurence Olivier. In 1965, he became an assistant director with the Royal Shakespeare Company. His 1970 production of Roland Miller's Heloise and Abelard was a hit both in London and on Broadway, and in 1973 he became artistic director of the Company Theatre in Greenwich.
Appointed in 1974 to succeed Jean Gascon as artistic leader of the Stratford Festival, Mr. Phillips presented his first season in 1975. It included his highly acclaimed production of Measure for Measure with Bedford—then a newcomer to the company—as Angelo and a Third Stage production of The Importance of Being Earnest (remounted at the Avon Theatre in 1976 and 1979) with William Hutt as Lady Bracknell.
In that first season, too, with his productions of The Two Gentlemen of Verona and The Comedy of Errors, he brought Shakespeare into the Avon Theatre repertoire for the first time in the Festival's history.
His second season included his production of Hamlet, in which Richard Monette and Nicholas Pennell alternated in the title role, and a Three Sisters directed by John Hirsch, starring Marti Maraden, Martha Henry, and Maggie Smith. In 1977, Mr. Phillips cast Smith and Bedford opposite each other in his production of Ferenc Molnár's The Guardsman; the following season, he teamed them again in Noël Coward's Private Lives. Ustinov joined the company in 1979 to play the title role in King Lear, a production that was revived in 1980.
During his tenure, Mr. Philips significantly increased the number of productions each season and enhanced the Festival's international profile. He also introduced key innovations, making the balcony on the Festival Theatre stage removable in order to dramatically increase the flexibility of the playing area, and founding the Young Company to provide the Festival's artists with opportunities to enhance their skills.
After completing his tenure, Mr. Phillips went on to direct many acclaimed productions in Canada, the United States, and England, and also directed the 1983 feature film The Wars, based on the novel by Timothy Findley. He served as artistic director of the Grand Theatre in London, Ontario, for its 1983–1984 season, and returned to Stratford in 1986 to direct that season's Cymbeline at the Festival Theatre. He then served a two-year term as Director of the Young Company and directed several more Festival productions, culminating with Shakespeare's King John in 1993.
From 1990 to 1995, he was Director General of the Citadel Theatre, during which time his production of Andrew Lloyd Webber's Aspects of Love toured Canada and the United States. His production of the musical Jekyll & Hyde opened on Broadway in 1997, and the following year he directed the two inaugural productions of the newly formed Soulpepper Theatre Company in Toronto. His West End productions included Long Day's Journey into Night, starring Jessica Lange, in 2000, and Ghosts in 2001.
His last Stratford season was in 2013, when he rehearsed Twelfth Night with participants in the Birmingham Conservatory for Classical Theatre.
Mr. Phillips received an honorary degree from the University of Western Ontario in 1983, the Order of Canada in 2005, and a Governor General's Award for Lifetime Achievement in 2010. An exhibition of photographs documenting his work at Stratford, titled "Robin Phillips Directs: A Visual Record," is currently on display in the Festival Archives. Mr. Phillips participated in compiling the exhibition, and visited it in June. It is open to the public on weekdays from 9 a.m. to 5 p.m.
Mr. Phillips is survived by his partner, Jo Mandel.
July 28, 2015
If you have Shakespearean news to share, e-mail editorial@shakespeareances.com