"Joyce, Teddy, and Bern were among the very finest talents to be part of the history of the Festival company."
Link to the Stratford Festival:
Other articles about the Stratford Frestival in Shakespeare News:
Three Current Shakespeare Productions Heading for Cinema, Digital Distribution
2015 Season Built around "Eureka" Moments
2nd Extension Puts King Lear in Record Books
Direct Bus Service Links Detroit to Stratford
Also in Where's Will @?:
News and announcements from theaters
Links to theaters, festivals, and organizations
The Bard on The Boards: What's Playing Where
The Bard on The Boards: Where's Playing What
Web sites devoted to Shakespeare
More About Shakespeareances.com:
List of Shakespeare Productions
The Shakespeareances.com Top 40
Sponsorship and Advertising opportunities
Sign up for free weekly e-mail updates (safe, secure, spamless, and unshared)
Check out the guy behind this website at www.ericminton.com

Find additional Shakespeareances
on Facebook
Stratford Festival
Memorials Honor Recently Deceased Actors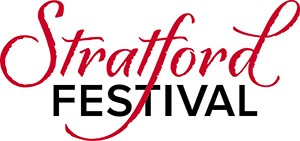 Three former company members of Canada's Stratford Festival have passed away over the past few weeks, and the Festival will be dedicating productions to their memory next season. The 2015 production of The Alchemist will be dedicated to Edward Atienza. She Stoops to Conquer will be dedicated to Joyce Campion. Love's Labour's Lost will be dedicated to Bernard Hopkins.
"Joyce, Teddy, and Bern were among the very finest talents to be part of the history of the Festival company," Artistic Director Antoni Cimolino said in a press release. "Each one of them had an irrepressible spirit that brought wit, energy, and charisma to any part they played. We dedicate these productions in recognition of their important contribution to Stratford and with a sad fondness for the passing of our fellow players."
Hopkins, who died Oct. 22, first joined the Festival in 1975, playing Speed in The Two Gentlemen of Verona and Dromio of Syracuse in The Comedy of Errors. Over 24 Stratford seasons, his many other Shakespearean roles included Touchstone in As You Like It, Parolles in All's Well That Ends Well, and Gonzalo in The Tempest. His performances as Friar Laurence in Romeo and Juliet and Robert Cecil in Timothy Findley's Elizabeth Rex are preserved on film for future generations. Hopkins' last season with the Festival was in 2007, when he played Old Gobbo in The Merchant of Venice and the Fool in Brian Bedford's King Lear. Productions he directed here include The Merry Wives of Windsor, The Knight of the Burning Pestle, and Love's Labour's Lost, which Cimolino has selected for the dedication. "It is a play that reminds me of the generosity and love that drove Bern's great work as an acting coach and mentor," Cimolino said.
As head of drama at the Banff Centre in the 1980s, as director of the Festival's Young Company from 1989 to 1992, and, more recently, as a teacher at the Birmingham Conservatory, Hopkins was a guide and an inspiration to countless fellow artists, in Stratford and across the country. The Festival has scheduled a memorial program for Hopkins on Sunday, Nov. 16, at 11 a.m. in the Festival Theatre. All are welcome to attend.
Atienza, who was a familiar face on the Festival's stages for 12 seasons in the 1970s, '80s. and early '90s, died Sept. 17. He had a long and distinguished career, starting in 1949 in his native England, where he worked at the Old Vic and what is now the Royal Shakespeare Company. He first joined the Festival in 1972, playing Touchstone in William Hutt's production of As You Like It and the Fool to Mr. Hutt's Lear. His many other memorable performances at Stratford included Estragon in Waiting for Godot, Feste in Twelfth Night, Thersites in Troilus and Cressida, Kemp in Entertaining Mr. Sloane, Trinculo in The Tempest, and the title role in King John. He also created and performed his own one-man show, When That I Was… He appeared in several films, including The Battle of the River Plate (1956) and Peter Ustinov's Romanoff and Juliet (1961).
Cimolino has chosen to dedicate his production of The Alchemist to Atienza because the actor played Subtle in a Yale Repertory Company production of the play that was directed by former Stratford Artistic Director John Hirsch and featured Stephen Ouimette as Face. "Although it has been many years since Teddy retired from the stage, his loss has been heavily felt by all who knew him and admired his splendid work," Cimolino said.
Campion, whose Stratford career stretched over 19 seasons between 1968 and 2009, died Sept. 3. As warmly loved as she was highly admired, she was a dear friend and inspiring role model to countless fellow artists, not just in Stratford but also at the Shaw Festival, where she spent 10 seasons, and other theaters across Canada and the United States, as well as in the U.K. and her native Ireland. Having toured with the pioneering Canadian Players in 1963 and '64, Campion first joined the Festival company in 1968. Her many memorable roles at Stratford include Hannah Bauman in Quiet in the Land, Mrs. Higgins in My Fair Lady, the Duchess of York in Richard II, and Kate Tardwell in Elizabeth Rex (which she reprised in the 2004 film). In 2005, she all but stole the show as Saunders the maid in Fallen Angels. She received a Dora Mavor Moore Award for her role as Charlotte in Bonjour, là, Bonjour with CentreStage in Toronto and a Gemini Award nomination for her performance in Street Legal.
Her last season with the Festival was in 2009 when she played Anfisa in Three Sisters, directed by Martha Henry. This connection led Cimolino to select Henry's production of She Stoops to Conquer for the dedication. "This play features exactly the sort of irrepressible women Joyce played and embodied," he said.
November 13, 2014
If you have Shakespearean news to share, e-mail editorial@shakespeareances.com