Oregon Shakespeare Festival
Attendance, Income Increase in 2013;
All The Way Gets Broadway Dates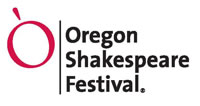 The Oregon Shakespeare Festival in Ashland saw slight increases in revenue and attendance as it wrapped up its 78th season and prepped for the 2014 season, which begins Feb. 14. Meanwhile, a hit from the OSF's 2012 season becomes the Festival's first commissioned play to head for Broadway as theater details and dates are announced for All The Way on the Great White Way.
The 2013 season, sponsored by U.S. Bank and featuring 11 productions for a total of 805 performances, closed at 87 percent of capacity. Total attendance was 405,328, up 3.6 percent from 2012, and ticket revenue was $19,573,863, up 7.2 percent. Student attendance was 66,975, and the education department offered 928 education events throughout the season, for which 32,349 tickets were sold.
"The season was filled with rich and rewarding work, with audiences affirming all season long the strength and power of our Shakespeare productions, our American classics, our musicals, and our new work," Artistic Director Bill Rauch said in a press release. "We have an unprecedented number of OSF plays performing across the country—a testament to the excellent efforts of our entire company and the adventurous nature of our amazing audiences."
Among them, Robert Schenkkan's All the Way, developed and premiered at OSF in 2012. After a sold-out run at American Repertory Theatre in Boston this past fall, the production, directed by Rauch, is scheduled to open March 6 at the Neil Simon Theatre in New York City (previews begin Feb. 10). Emmy Award–winning actor Bryan Cranston will again play Lyndon Baines Johnson as he did at ART; he will be joined on stage by Michael McKean as J. Edgar Hoover and Brandon J. Dirden as Martin Luther King Jr. Both played those roles at the American Repertory Theatre. Additional casting will be announced soon.
OSF commissioned All the Way, which recounts LBJ's history-making first presidential term, as part of the Festival's 10-year commissioning cycle, "American Revolutions: the United States History Cycle."OSF acting company member Jack Willis originated the role of LBJ under Rauch's direction. Last year, the play won the inaugural Edward M. Kennedy Prize for Drama Inspired by American History.
"I am very proud that every American Revolutions play that we have created in Ashland has found or will soon find new audiences in productions around the country," Rauch said. "Presenting Robert Schenkkan's thrilling All the Way on Broadway continues our commitment to share our OSF-birthed new work with the widest possible audience. This success speaks volumes about the excellence of our artists and artisans and the adventurous and supportive spirit of our audiences."
In 2014 at OSF, Schenkkan continues his account of LBJ's presidency with The Great Society, which picks up during the president's second term. The world-premiere production, commissioned by and co-produced with Seattle Repertory Theater, will open in the Angus Bowmer Theatre on July 23 and run through Nov. 1. The Great Society will be directed by Rauch and feature much of the same cast from OSF's 2012 All the Way.
Another American Revolutions commission, Naomi Wallace's The Liquid Plain, which played to many sold-out houses in OSF's Thomas Theatre this season, will be staged in 2014 at Baltimore's CenterStage. American Night: The Ballad of Juan José (2010 OSF premiere), by Richard Montoya and Culture Clash, has had numerous productions throughout the nation including California Shakespeare Theatre, Center Theatre Group, Denver Center Theatre Company, La Jolla Playhouse, and Yale Repertory Theatre.
Other OSF commissions are doing equally well. Director Mary Zimmerman's luminous 2012 world-premiere adaptation of The White Snake just completed a run at the McCarter Theatre in Princeton, N.J., and will be staged at Chicago's Goodman Theatre from May 3 to June 8. Both runs feature many of the same actors from the OSF production.
The 2014 season will open Feb. 21 in the Angus Bowmer Theatre with Shakespeare's The Tempest. The next day, OSF will open Lorraine Hansberry's classic, The Sign in Sidney Brustein's Window, and George S. Kaufman and Irving Berlin's Marx Brothers musical comedy The Cocoanuts. Opening Feb. 23 in the Thomas Theatre is William Shakespeare's The Comedy of Errors. In March, Quiara Alegría Hudes' Pulitzer Prize–winning play Water by the Spoonful comes to the Thomas Theatre, and in April the beloved American classic A Wrinkle in Time, adapted by Tracy Young from the book by Madeleine L'Engle, will be staged in the Bowmer Theatre
In the Thomas Theatre, where The Comedy of Errors will run all season, Water by the Spoonful will run from March 26 to June 20 and then reopen from Sept. 4 to Nov. 2. This new performance schedule provides the opportunity for the world-premiere rock musical commission Family Album, by Stew and Heidi Rodewald, to be staged from July 1 through Aug. 31. OSF hopes the schedule maximizes audience members' ability to see all three plays.
In the outdoor Allen Elizabethan Theatre, OSF will produce Shakespeare's Richard III and The Two Gentlemen of Verona, along with Stephen Sondheim and James Lapine's classic American musical, Into the Woods.
Tickets for the 2014 season are on sale. For information call 800-219-8161 or 541-482-4331 or visit www.osfashland.org.
December 9, 2013
If you have Shakespearean news to share, e-mail editorial@shakespeareances.com