Oregon Shakespeare Festival
OSF Fills Three Leadership Team Positions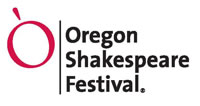 The Oregon Shakespeare Festival in Ashland last month filled three key positions on the Festival's leadership team.
Ted DeLong, who served as associate producer on an interim basis since August 2011, has been chosen to fill the new general manager position. Becky Ross has been selected as OSF's director of development. She assumed the position in May 2012 on an interim basis, with the understanding that a national search would be conducted once a new executive director was in place (Cynthia Rider joined OSF as executive director in January 2013, and the search for director of development commenced in late April). Mica Cole has been named the new associate producer and will report to Artistic Director Bill Rauch.
"I am thrilled that these creative and highly skilled individuals have joined us at OSF," Rider said. "We've had the opportunity to work with Ted and Becky and know they are smart, thorough, and have a great sense of humor, and can provide leadership in their areas of expertise. And I look forward to the energy and new ideas that Mica will no doubt bring to the work of the Festival and to Festival leadership."
The general manager position was last held in 1995 by Paul Nicholson before he became OSF's executive director. As GM, DeLong will be responsible for the centralized negotiation and administration of contracts, royalty agreements, and commissions with actors, directors, designers, and other creative partners. In addition to fulfilling these duties, he will serve as organizational liaison to the City of Ashland, as well as the initial point of contact for real estate transactions and the resolution of internal space issues. While reporting to the executive director, the GM will also work closely with Artistic leadership and will serve on the producers team.
DeLong received his MFA from Yale School of Drama, and prior to that served as a theater technician at various companies, including the Berkshire Theatre Festival, Center Stage (Baltimore), and Berkeley Rep. After graduation, he served three years as a project manager at AMS Planning & Research, a management consulting firm serving the cultural sector.
Ross emerged as the top candidate for director of development after a national search was conducted by Management Consultants for the Arts. A number of skilled and experienced candidates were considered, but Ross was selected because of the range of her experience, her strategic insight, her knowledge of and commitment to the artistic vision of OSF, and her various accomplishments during her relatively short interim tenure. She has a broad understanding of the field of nonprofit philanthropy and a specific insight into the fundraising opportunities at OSF.
Prior to joining OSF on an interim basis, Ross served as president of the management consulting firm Fitzgerald & Graves in San Francisco. The firm, whose focus is on capital fundraising and institutional strengthening in the nonprofit sector, provides campaign planning studies, audit/assessment of fundraising programs, management coaching, governance and board development, and other services to its nonprofit clients. In that capacity, Ross provided expert counsel to the Festival several times, first in the campaign planning study prior to the construction of the Thomas (formerly New) Theatre, and in a similar study two years ago for the Production Building, Rehearsal Center and related projects. Ross's consultation client list prior to joining OSF is vast and includes American Conservatory Theatre (ACT), Cal Performances (Berkeley), Honolulu Academy of Arts, Georgia O'Keeffe Museum (Santa Fe, N.M.), SFJAZZ, California Academy of Sciences, San Francisco Museum of Modern Art (SFMOMA) and many others.
In this restructured associate producer position, Cole will serve as line producer for each of the 11 main stage shows as well as workshops, readings, and tours. She will serve as the go-to person for the coordination of the casting process and the primary liaison between the Acting Company and the Artistic Office and will be responsible for the welcome and orientation of actors and other members of the creative teams.
Cole received her BFA from DePaul University (Chicago) and served most recently as managing director, and then executive director of the Free Street Theatre, a Chicago-based company that teaches acting and creative writing skills to youth who are commonly excluded from artistic programming. Prior to that, she served as community liaison and then director of education and audience engagement for the Writers' Theatre, a much-acclaimed regional theatre north of Chicago. In addition to these and other positions in theater management, Cole has taught at DePaul University and Columbia College Chicago, has served on the Alliance of Latino Theatre Professionals and has been a five-year member of Theatre Communication Group's (TCG) Young Leaders of Color.
November 4, 2013
If you have Shakespearean news to share, e-mail editorial@shakespeareances.com