"The Production Center is a space we have dreamed about for many years. To be moving forward with its construction is both exciting and gratifying."
Link to the Oregon Shakespeare Festival:
Other articles on OSF in Shakespeare News:
Grant Helps Digitize 77-Year-Old Archives
Nordli Earns Lunt-Fontanne Fellowship
OSF's LBJ Drama All the Way Shares New Kennedy Award for Historical Drama
Premieres, Musicals, LBJ Supplement Shakespeare's Early- and Late-Career Works
OSF Wins Grant for Playwright Residency
Also in Where's Will @?:
News and announcements from theaters
Links to theaters, festivals, and organizations
The Bard on The Boards: What's Playing Where
The Bard on The Boards: Where's Playing What
Web sites devoted to Shakespeare
More About Shakespeareances.com:
List of Shakespeare Productions
The Shakespeareances.com Top 40
Sponsorship and Advertising opportunities
Sign up for free weekly e-mail updates (safe, secure, spamless, and unshared)
Check out the guy behind this website at www.ericminton.com

Find additional Shakespeareances
on Facebook
Oregon Shakespeare Festival
Grant Boosts Funding for Production Center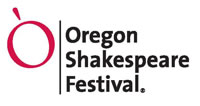 The Oregon Shakespeare Festival in Ashland has received a $400,000 grant from the Meyer Memorial Trust to support construction of a new 64,000-square-foot Production Center in Talent, Ore. The Production Center is the first production support facility in OSF's 78-history that has been planned and designed for that purpose and built from the ground up. It is part of a facilities expansion that includes a $3 million remodel of the current production building into the Hay-Patton Rehearsal Center, for which funding has already been secured.
Construction of the building in Talent, six miles north of Ashland, commenced in mid-February and is scheduled to be completed in October. Total cost of the Talent project, including equipment, will approach $7.5 million. OSF will use a combination of donations, savings, and financing to pay for the land and construction.
"OSF is honored to receive this recognition from the Meyer Memorial Trust and the Trust's support for this new project," OSF Executive Director Cynthia Rider said in a press release. "The Production Center is a space we have dreamed about for many years. To be moving forward with its construction is both exciting and gratifying."
The current OSF production building, a former roller skating rink adapted for scenery and props construction and props storage, dates from 1985. OSF's two large rehearsal halls, which serve all three theaters, were adapted in 1981 and 1994. Organizational needs have outgrown these spaces, and for almost three decades OSF has wedged secondary rehearsals, the painting and storage of sets, costumes and props, as well as hundreds of educational events for students and the general public into its existing footprint or cobbled together rented space off-site.
Here are the goals of the new Production Center:
Relocate existing scenery and props construction to a larger, modern, and more efficiently designed facility;
Demonstrate a commitment to green construction in OSF's first major construction project since the opening of the New Theatre in 2002;
Create permanent space for existing paint warehouse and scenery storage, currently housed in leased space in Medford;
Provide a permanent home for costume storage and OSF's costume rental business, currently in leased space in Ashland;
Add space to store sets from past productions to facilitate their transfer to and from other regional theatres as part of OSF's expanded commitment to coproductions;
Allow the future possibility of locating nonproduction activities off campus, as 4,000 square feet of the 64,000 square feet is reserved for potential expansion of the box office call center and design offices;
Vacate the current production building site on First Street in Ashland to permit construction of the new Hay-Patton Rehearsal Center, thereby expanding rehearsal space and freeing up space on campus for education programs and other activities.
The Meyer Memorial Trust is a private foundation that is not connected to Fred Meyer, Inc.
August 5, 2013
If you have Shakespearean news to share, e-mail editorial@shakespeareances.com