Cast members performed renditions of some of the iconic Jeff Buckley songs from the show, including "Hallelujah," as well as other classics such as "Fly Me to the Moon" and "Fields of Gold."
Link to The Old Globe:
The Old Globe in News & Announcements:
Musical Meshes Romeo & Juliet, Buckley Tunes
Edelstein to Stage Live Thinking Shakespeare
One-Hour, 6-Actor 12th Night Tours Schools
Also in Where's Will @?:
News and announcements from theaters
Links to theaters, festivals, and organizations
The Bard on The Boards: What's Playing Where
The Bard on The Boards: Where's Playing What
Web sites devoted to Shakespeare
More About Shakespeareances.com:
List of Shakespeare Productions
The Shakespeareances.com Top 40
Sponsorship and Advertising opportunities
Sign up for free weekly e-mail updates (safe, secure, spamless, and unshared)
Check out the guy behind this website at www.ericminton.com

Find additional Shakespeareances
on Facebook
The Old Globe
A Magical Evening Gala Nets $1 Million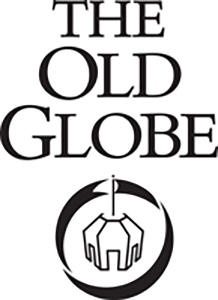 The Old Globe's 2013 Gala, "A Magical Evening," netted more than $1 million for the San Diego theater's artistic and educational activities. Co-chaired by Nina Doede and Sheryl White, the black-tie event was held Saturday, Sept. 21, on the Globe's historic campus in Balboa Park.
Lead underwriters for the evening were Audrey S. Geisel and Darlene Marcos Shiley. Other major donors included Debra Turner and Conrad Prebys, along with Don and Karen Cohn, Sheryl and Harvey White, Nina and Robert Doede, Vicki and Carl Zeiger, Mary Beth Adderley, Pam Wagner, Valerie and Harry Cooper, Gillian and Tony Thornley, Pam Farr, Elaine and Dave Darwin, Joan and Irwin Jacobs, and Laurie Mitchell and Brent Woods, with many other guests making generous gifts.
"On behalf of the board of directors, I thank our friends in the San Diego community for their outpouring of support for The Old Globe," Board Chair Hal Fuson said in a press release. "The collective efforts of hundreds of people go into making the Globe Gala a success, and we are grateful for their generous contributions and hard work. I would especially like to thank our Gala Co-Chairs—Sheryl White and Nina Doede—for their incredible commitment, enthusiasm, and leadership."
The evening began with cocktails and a silent auction held on the Globe's Copley Plaza, which was aglow as the late summer sun set over San Diego. Guests were welcomed by the Gala Co-Chairs, along with Artistic Director Barry Edelstein and Managing Director Michael G. Murphy. Guests then bid on over 150 enticing items as they mingled on the plaza's grand entrance.
Following the reception, Gala guests entered the Old Globe Theatre, part of the Conrad Preybs Theatre Center, for an exclusive concert of songs on the Donald and Darlene Shiley Stage by cast members from The Last Goodbye, the Globe's new musical fusing Romeo and Juliet with the music of Jeff Buckley. Cast members performed renditions of some of the iconic Jeff Buckley songs from the show, including "Hallelujah," as well as other classics such as "Fly Me to the Moon" and "Fields of Gold."
After the performance, guests exited the theater directly onto Copley Plaza, which was transformed into a sophisticated, intimate ballroom. Luxurious black and red linens were resplendent with glittering metallic tableware and centerpieces featuring lush red and white roses encircled by swirls of gleaming silver. The sit-down dinner, catered by Sheraton San Diego Hotel and Marina, began with ripe heirloom tomato and burrata salad and freshly baked La Brea artisan breads, followed by entrées of basil parmesan-crusted Alaskan cod, roasted beef tenderloin, and roasted vegetable risotto. The meal ended with Black Forest Ice Cream Oreo Cake and a Dessert Bar. Gala guests then danced into the night under a grand chandelier to the music of the Cowling Band on the Copley Plaza dance floor.
October 18, 2013
If you have Shakespearean news to share, e-mail editorial@shakespeareances.com