And to think that it started on Magazine Street.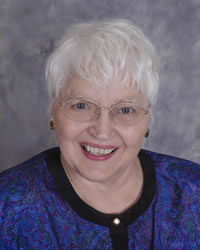 For Dr. Seuss's character Marco, it all started on Mulberry Street. For me, Carol Adele Consavage, it all started on Magazine Street in Carnegie, Pennsylvania. I contend that being born on that street in the town named for Andrew Carnegie—the philanthropist who endowed the nation with its network of libraries—my DNA was encoded with its love of books, my passion for reading, and my devotion to writing. When my children and grandchildren would ask about my most memorable childhood moment, and I told them, "The day my dad took me to the library to get my very own library card," they would usually snicker—nay, let's tell it as it was, they would laugh aloud. How could something so simple be considered so special, they wondered.
Fortified initially with books from the Andrew Carnegie Free Library—purportedly the only library that carries the benefactor's first name—and encouraged eventually by a high school English teacher who set me on my lifetime reading path, I began to venture down Magazine Street. But not too far. During high school and college, I worked for the Carnegie weekly newspaper, covering school board and council meetings, and also writing feature stories. One of my treasured write-ups from that period was my interview with Carnegie's and Dad's hometown hero, baseball great Honus Wagner on his 77th birthday. My meeting with Honus—"The Flying Dutchman"—took place at his home on Beechwood Avenue, where it still sits, on that same street crowned by the Andrew Carnegie Free Library. After four years of trekking up and down Magazine Street, getting on and off the first of two street cars, I graduated from the University of Pittsburgh with my B.A. in journalism; served successively as editor of two suburban Pittsburgh weekly newspapers; and then feature editor and wire service correspondent for the Pittsburgh Catholic newspaper.
With marriage to Richard M. Kelly, I exchanged newspaper deadlines for family deadlines as my husband and I raised our six children. When the youngest entered high school, I began freelance work: ghostwriting for a businessman; editing Disabilities Digest and a monthly suburban newspaper; and editing prayer books and liturgical texts for ten years by the Rev. Lucien Deiss, C.S.Sp., French Bible scholar and composer.
For the past 27 years, I have freelanced as project officer and then copy editor for The Officer magazine, official publication of the Reserve Officers Association of the United States. A series of memoirs from World War II and Korean War veterans was among my editorial assignments, and stories from the World War II series are compiled in Voices of My Comrades (New York: Fordham University Press, 2007) with my name on the book jacket as Carol Adele Kelly, editor.
It was through my working for The Officer and publishing the book that I came to know Eric Minton, now editor of this website. As editor of The Officer, he was my boss. During those years, when he mentioned his interest in Shakespeare, wrote about the productions he'd seen, and his recipes built around The Bard's plays, I was intrigued. When he started pursuing Shakespeareances.com and asked me to assist with editing, I was elated. To work on reviews of plays by the Master Playwright, reviewed by a masterful writer himself, how could I not say yes? What does it matter that I'm not an expert on Shakespeare? It is enough that Eric is and that he will be The Bard's standard-bearer. I will be their page-turner and continue to "brush up my Shakespeare" even as I dust up on dear Eric.
Carol Adele Kelly
September 6, 2011