I'm a guy whose idea of the good life is reading Shakespeare while sipping from a cup of Lapsang Souchong or a goblet of Petite Syrah. I love to cook, I love to travel, I love music, I love baseball, and, most of all, I love my wife in multidimensional ways.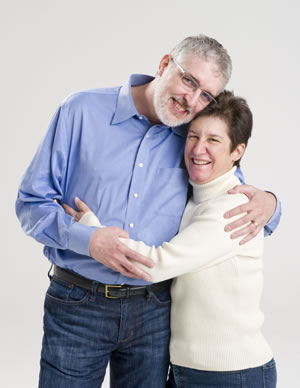 Professionally, I am a journalist. You can get all of my career details at www.ericminton.com or at www.linkedin.com/in/eminton. Personally, I am married to Sarah Smith, a retired U.S. Air Force officer, and I have two sons, now in their 30s, from my first marriage.
My passion for Shakespeare is wholly personal. It is not professional, though my journalism career has occasionally intersected with the theater, and I was the public relations director of an Oklahoma City theater for a short stint long, long ago. My passion is not scholastic, either, though I do read the introductions and the footnotes in the Arden Shakespeare series.
My passion for Shakespeare, like many of life's great experiences, started with a girl. My best friend in high school was in the drama club, which took a field trip one Saturday from our central New Jersey school to the American Shakespeare Theatre in Stratford, Connecticut. My friend invited me along so that he wouldn't be the lone guy on the trip. I only knew Shakespeare from the boring Julius Caesar we had to read in English class, but my appreciation grew with that Stratford production of Twelfth Night for one reason in particular: Fred Gwynne playing Sir Toby Belch. I was a huge Munsters fan back then, and that was Herman Munster right there on stage!
Also in the club and on that trip was The Girl, Sharon. We eventually became a couple and were a couple when we went off to college, she to Rutgers, me to the University of Missouri. Seeking to impress her, I signed up for a seminar course on Shakespeare my sophomore year. Reading Hamlet and other plays in that class, coupled with my parents, then living in England, taking Sharon and me to a Royal Shakespeare Company production of King Lear during summer vacation, hooked me. I subsequently read every play multiple times and attended every production I could get to. What I didn't do, apparently, was impress the girl; Sharon broke up with me later in our sophomore years. But I still had Shakespeare.
Along came another girl, Sarah, and my Shakespeare passion entered a new dimension. I was then living in Anderson, South Carolina, she was stationed at Charleston Air Force Base four hours away, and we'd spend weekends together. She was keen to share my passion for Shakespeare, so I suggested we dive into a selected play on occasional weekends. We randomly selected our first play, Cymbeline, and, again seeking to impress the girl, I prepared a meal based on the play's themes. She responded by fixing a meal based on the play's historical setting. Both of us suitably impressed, we got married and expanded our passions for The Bard, going beyond the page and stage to the kitchen, Christmas trees, and travels.
I have seen every play in the Shakespeare canon on stage at least once (plus public performances of the Sonnets, Venus and Adonisand The Rape of Lucrece), a total of at least 604 staged Shakespearean productions plus 275 non-Shakespeare productions. Those figures do not count filmed versions of the plays.
It is that personal passion I'm sharing through this website. However, being a professional journalist and one who once published an online business-to-business newsletter for the amusement industry, I bring that attitude to this site, from fact-checking everything I write to enlisting the services of one of my longtime editors, Carol Kelly, to copy edit every item I post. If we subsequently find grammatical errors, we will fix them. If we subsequently discover fact errors, we will fix them and tell you we did so in our "Corrections" box.
I invite you to share your passions for Shakespeare through this website, too. This is a place where you Shakespeare geeks, theater professionals, and scholars can gather and exchange insights, ideas, and your own Shakespeareances. I encourage you to post comments to my articles (see standards and etiquette) or e-mail me at eric@shakespeareances.com.
Thank you for visiting.
Eric Minton
Today