As an architect, Andy Spriet has great appreciation for the evolution of the original, makeshift Tom Patterson Theatre and for the purpose-built theater it will become.
Link to the Stratford Festival:
Other articles about the Stratford Frestival in Shakespeare News:
Governments Invest in New Patterson Centre
Memorial Set for Designer Desmond Heeley
Attendance, Income Rise As Reach Expands
School Partnership Forms New Academy
Season Explores "After the Victory" Theme,
Shakespeare Anniversary with Henriad Project
Also in Where's Will @?:
News and announcements from theaters
Links to theaters, festivals, and organizations
The Bard on The Boards: What's Playing Where
The Bard on The Boards: Where's Playing What
Web sites devoted to Shakespeare
More About Shakespeareances.com:
List of Shakespeare Productions
The Shakespeareances.com Top 40
Sponsorship and Advertising opportunities
Sign up for free weekly e-mail updates (safe, secure, spamless, and unshared)
Check out the guy behind this website at www.ericminton.com

Find additional Shakespeareances
on Facebook
Stratford Festival
New Theater Fund Gets $1 Million Boost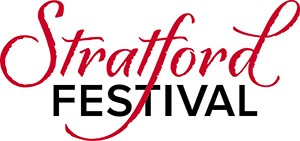 The Stratford Festival's Spirit of the Tent campaign has received a major boost from Andy and Helen Spriet, a London, Ontario, couple who has donated $1 million to the new Tom Patterson Theatre Centre.
"We are so grateful to the Spriets for this generous donation," Stratford Festival Artistic Director Antoni Cimolino said in a press release. "Helen and Andy have been ardent supporters of the Festival for years. Andy, an architect and builder as well as a former Board member, has been a key part of our building committee, bringing expertise and insight to the project as we move from dream to reality."
As an architect, Andy Spriet has great appreciation for the evolution of the original, makeshift Tom Patterson Theatre and for the purpose-built theater it will become. "The Tom Patterson Theatre was basically a Quonset hut converted into a theater," Andy Spriet said in the press release. "It developed into a unique venue with a large thrust stage, intimate seating, and its own particular charm. This new project hopes to reproduce and improve on the success of the existing theater and to add many new features to enhance our theater experience. We are delighted to be able to play a part."
The Spirit of the Tent campaign is gaining momentum, with $74 million in gifts already received and several million more soon to be announced. Both levels of government contributed significantly to the project, with $20 million coming from the national government and $20 million from the Province of Ontario.
"With the help of generous supporters like Andy and Helen Spriet, this campaign will allow us to create a stunning new facility, fund new and expanded programs, and strengthen a significant part of Canada's cultural heritage," Dr. M. Lee Myers, Co-Chair of the campaign, said in the release. "The Spriets' commitment to this important project is greatly appreciated, as is their long-term support of the Stratford Festival."
The new Tom Patterson Theatre Centre, located at 111 Lakeside Drive in Stratford, has been designed by Siamak Hariri, of Toronto-based Hariri Pontarini, an architect who is passionate about the transformative potential of architecture. Winner of more than 50 architectural awards, including the Governor General's Medal in Architecture, Hariri is the architect behind the Baha'i Temple of South America, and, closer to home, the Richard Ivey Building at Western University in London, as well as the Schulich School of Business at York University.
At the centre's core, wrapped in pale brick masonry, will be a uniquely appointed auditorium: an elongated thrust stage, a theater reminiscent of its predecessor but with vastly improved comfort and accessibility, as well as superb production capabilities. The auditorium will be surrounded by a glass and bronze curtain, reflecting the beauty of the riverbank it overlooks and creating a variety of gathering and presentation spaces within the vast lobby. In addition to housing one of the finest theater rooms in North America, it will offer spaces for cultural and social engagement, theatrical research and development, and education, with facilities for enhanced student engagement both onsite and in the digital realm.
The new theater will open in the spring of 2020.
June 14, 2018
If you have Shakespearean news to share, e-mail editorial@shakespeareances.com