Stratford Festival
Legacy Award, Gala to Honor Martha Henry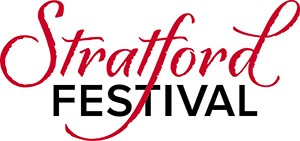 The Stratford Festival will be presenting its 2014 Legacy Award to Martha Henry and celebrating her contributions to the Festival and to the performing arts in Canada at a gala at Toronto's Four Seasons Hotel on Monday, Sept. 29.
"Martha is not only the heart but also the soul of the Festival, and it is an enormous pleasure to celebrate her legacy," Artistic Director Antoni Cimolino said in a press release. "Martha came here at a very young age, and her remarkable talents immediately placed her at the forefront of the company, playing principal and leading roles with some of the greatest actors in the world. She was an inspiration for directors as diverse in their practices as Michael Langham and Robin Phillips. Over the years, she has become an extraordinarily skilled director and a leader within the Canadian theater community. She believes in us and always manages to draw from us our very best work."
Henry's relationship with the Festival, which is now in its sixth decade, has been crucial to the theater's success and has enriched the cultural landscape of this country immeasurably. A Companion of the Order of Canada, a Member of the Order of Ontario, and a recipient of the Governor General's Lifetime Achievement Award, Henry has performed in almost 70 productions in her 40 seasons at Stratford and has directed 10 more, including this year's production of Bertolt Brecht's Mother Courage and Her Children.
She has served as Director of the Birmingham Conservatory for Classical Theatre since 2007, training dozens of the country's most promising classical actors, and mentoring and inspiring countless others throughout her career. Her contributions to theater, film, and television have been celebrated with five Genie Awards, two Betty Mitchell Awards, a Toronto Drama Desk Award, a New York Theatre World Award, three Gemini Awards, and seven honorary doctorates. She has also been made a Lifetime Member of Actors' Equity.
Henry made her Stratford debut in 1962, playing Miranda to William Hutt's Prospero in The Tempest. She and Hutt went on to share the stage numerous times, notably as Mary and James Tyrone in 1994's Long Day's Journey into Night, an unforgettable production that was reprised in 1995 and then filmed, winning Henry a Genie for Best Actress in 1996.
Among the actors to have starred opposite her at Stratford are Peter Donat (Troilus to her Cressida); John Colicos (Berowne to her Rosaline, and Lear to her Cordelia); Christopher Newton (Orsino to her Viola, and Oberon to her Titania); Nicholas Pennell (Grandier to her Jeanne, and Bertram to her Helena); Alan Scarfe (Benedick to her Beatrice, and Navarre to her Princess of France); and Peter Donaldson (Trigorin to her Arkadina, and George to her Martha).
She famously reprised the role of Beatrice with another of her beloved leading men, Brian Bedford, in 1998's Much Ado About Nothing, a production that toured to New York and was fondly remembered in the New York Times recently among the great Shakespeare performances of our day. The two also shared the stage as Richard III and Lady Anne, and Angelo and Isabella in Measure for Measure.
She has played so many of Shakespeare's women that her list of credits reads like a trivia challenge for aficionados: Miranda, Lady Macduff, Cressida, Luciana, Phrynia, Rosaline, Cordelia, Lady Percy, Joan la Pucelle, Viola, Titania, Desdemona, Thaisa, Constance, Isabella, both Helenas, Lady Anne, Beatrice, Paulina, the Princess of France, Doll Tearsheet, Goneril, Volumnia, Lady Macbeth, Cymbeline's Queen, Queen Eleanor, the Countess of Rossillion, and Queen Margaret. Her more contemporary roles include Olga in Three Sisters, Martha in Who's Afraid of Virginia Woolf?, Mrs. Alving in Ghosts, Agnes in A Delicate Balance, Linda Loman in Death of a Salesman, Regina in The Little Foxes, and, most recently, Prof in John Murrell's Taking Shakespeare, directed by Diana Leblanc in the 2013 season.
As a director at the Festival, her productions include Brief Lives (featuring Douglas Rain), Richard II (Geordie Johnson), Richard III (Tom McCamus), Antony and Cleopatra (Peter Donaldson and Diane D'Aquila), Of Mice and Men (featuring Graham Greene), An Enemy of the People (featuring David Fox), Three Sisters (featuring Lucy Peacock and Tom McCamus), Timothy Findley's Elizabeth Rex (featuring Diane D'Aquila, Brent Carver and Peter Hutt), Measure for Measure (featuring Geraint Wyn Davies and Tom Rooney), as well as this season's Mother Courage and Her Children featuring Seana McKenna.
The 2014 Legacy Award Gala will include tributes, music, and entertainment presented by members of the Stratford Festival company and other guests in celebration of Henry's career. It will be a rare opportunity to join with some of Canada's finest actors and musicians in acknowledgement of a lifetime of dedication to Canadian theater.
The 2014 Legacy Award Gala is co-chaired by Barry Avrich, Sylvia D. Chrominska, and Nada Ristich. Table and ticket reservations are available by e-mailing rsmithspencer@stratfordfestival.ca or calling 519-271-4040, ext. 2402.
September 23, 2014
If you have Shakespearean news to share, e-mail editorial@shakespeareances.com