"The Globe is a national leader in this work, and the Irvine Foundation is a fundamental reason why. We are deeply grateful."
Link to The Old Globe:
The Old Globe in Shakespeare News:
$5 Million Gift Creates Artistic Director Fund
Founder Honored with Centennial Celebration
First Folio Tour Making Stop at Old Globe
San Diego MFA Students Stage Pericles
Also in Where's Will @?:
News and announcements from theaters
Links to theaters, festivals, and organizations
The Bard on The Boards: What's Playing Where
The Bard on The Boards: Where's Playing What
Web sites devoted to Shakespeare
More About Shakespeareances.com:
List of Shakespeare Productions
The Shakespeareances.com Top 40
Sponsorship and Advertising opportunities
Sign up for free weekly e-mail updates (safe, secure, spamless, and unshared)
Check out the guy behind this website at www.ericminton.com

Find additional Shakespeareances
on Facebook
The Old Globe
Foundation Extends Grant for Outreach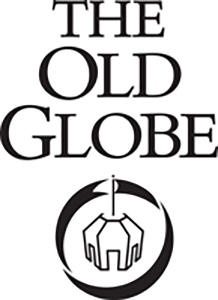 The James Irvine Foundation's New California Arts Fund (NCAF) has granted The Old Globe in San Diego, California, a second three-year cycle of support with a $175,000 increase over the first cycle. The grant of $1.9 million will power the Globe's program to engage diverse communities throughout the San Diego region and finance the development of long-term strategies to continue and expand this work.
The first three-year grant enabled the Globe to create a vibrant arts engagement department that has brought engagement to the core of the institution.
"These programs are changing lives all over San Diego—in homeless shelters, senior centers, military and veterans organizations, correctional facilities, and community organizations that serve to enfranchise populations who've traditionally been marginalized," said Barry Edelstein, the Globe's Erna Finci Viterbi artistic director, in a press release. "NCAF funding has helped us to develop and adopt a new strategic plan focusing on theater as a public good and on the creation of public value through our art form. We've forged deep, ongoing partnerships with 24 community-based not-for-profits and governmental agencies serving low-income and diverse individuals and families throughout the region. Last year alone, our free, participatory arts engagement programs made theater matter to over 37,000 people.
"The Globe is a national leader in this work, and the Irvine Foundation is a fundamental reason why. We are deeply grateful."
The Globe's varied and extensive arts engagement programs build social connections among everyday San Diegans through theater. The signature program, Globe for All, recently toured to 17 locations with a production of Shakespeare's A Midsummer Night's Dream directed by Patricia McGregor. Other programs include theater making, playwriting, and performing; in-depth looks at Shakespeare and how his works remain relevant to participants' lives; a technical theater apprentice program for military veterans and family members; and writing and performing workshops using Shakespeare as a lens for incarcerated populations. Programs also include free student matinees; sensory-friendly performances; a month-long summer program for 9th–12th graders; extensive education programs with 5th–8th graders from City Heights; and college student internships.
Free, fun, and interactive AXIS events on the Globe's Copley Plaza reach nearly 18,000 Balboa Park visitors each year with entertainment and celebrations, including presentations by Globe Community Partners. The Globe also hosts quarterly gatherings with Community Partners to explore how to strengthen relationships and improve programs. Humanities programs feature a robust schedule of seminars, lectures, and pre-  and postshow discussions; special performances; lobby exhibits; free film screenings; and behind-the-scenes tours to deepen audience engagement and enhance appreciation for the work onstage. Professional development training for the local community of teaching artists, educators, and theater makers includes opportunities to work with visiting guest artists who support, strengthen, and advance staff skills.
The James Irvine Foundation is a private, nonprofit grantmaking foundation dedicated to expanding opportunity for the people of California. The foundation's grantmaking focuses on expanding economic and political opportunity for families and young adults who are working but struggling with poverty. Since 1937 the foundation has provided more than $1.76 billion in grants to nonprofit organizations throughout California. With about $2.3 billion in assets, the Foundation made grants of $91 million in 2017. Through the New California Arts Fund, the Foundation has made grants totaling $7.4 million to seven grantees. For more information on the James Irvine Foundation, visit www.irvine.org/about/newsroom/irvine-board-of-directors-approves-26-million-in-grants-on-october-11-2018.
The Old Globe was the sole San Diego organization to receive these funds in 2018.
January 28, 2019
If you have Shakespearean news to share, e-mail editorial@shakespeareances.com