"We expect a long-term relationship with Dr. Auma Obama's Sauti Kuu Foundation and all its young members."
Link to the Los Angeles Drama Club:
Also in Where's Will @?:
News and announcements from theaters
Links to theaters, festivals, and organizations
The Bard on The Boards: What's Playing Where
The Bard on The Boards: Where's Playing What
Web sites devoted to Shakespeare
More About Shakespeareances.com:
List of Shakespeare Productions
The Shakespeareances.com Top 40
Sponsorship and Advertising opportunities
Sign up for free weekly e-mail updates (safe, secure, spamless, and unshared)
Check out the guy behind this website at www.ericminton.com

Find additional Shakespeareances
on Facebook
Los Angeles Drama Club
L.A. Children's Theater Invited to Kenya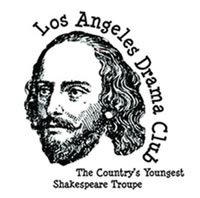 Members of the Los Angeles Drama Club (LADC), a children's theater organization focusing on William Shakespeare plays, have been invited to Alego, Kenya, in August to serve as guest artists in residence at the Sauti Kuu Foundation. Dr. Auma Obama, director of Sauti Kuu—which translates as strong voices—has sought out youth arts organization to further the foundation's mission to provide a positive outlook for the future for children in Africa.
LADC Executive Director Julia Walker Wyson and Artistic Director Blaire Baron will accompany four of the club's teaching artists and four of its high school student director/mentors, spending a week in August 2019 living and working with the Sauti Kuu students.
The theme for the week, "All The World's A Stage—How Will You Play Your Part?" will focus not only on theater, drama, and expression, but also on personal development, one of the four pillars of the Sauti Kuu mission. By bringing their voices and perspectives to Shakespeare's most extreme characters, participants will reflect on how they can ultimately make the best and most informed choices for their lives.
Baron has visited Africa as a volunteer teacher of Shakespeare and forged lasting friendships, she says. Brooks Kamanakao, her host guide in Africa, recently visited Los Angeles and saw the youngest LADC kids perform As You Like It. "After the show, he came onstage and answered questions from the children and adults in the audience about life in a rural village—how radically different it is from our lives," Baron writes in her blog. "But he also talked about what we have in common. Something that has inspired our Shakespeare program in his rural village school of Motopi, Botswana."
For the trip in August, the LADC volunteers will work with more than 100 children in the rural village that is the ancestral home of President Barack Obama's father. "We expect a long-term relationship with Dr. Auma Obama's Sauti Kuu Foundation and all its young members," says a statement on the LADC website. "Our students and staff come from a multitude of ethnic backgrounds and experiences, and they each initiated themselves and are fundraising to make it happen."
For more information and to make a donation to the project, click here.
April 10, 2019
If you have Shakespearean news to share, e-mail editorial@shakespeareances.com