Will Geer's Theatricum Botanicum
Classes, Intensives Lined Up for Kids, Adults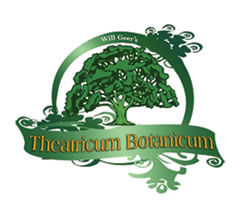 Will Geer's Theatricum Botanicum in Topanga, California, has lined up several adult master classes and intensives for its 2019 Academy of Classics. The following sessions are being offered.
Improvisation with Ian Flanders, Sundays, February 10–April 14, noon–3 p.m. Gain confidence as your ability to think and respond on your feet soars. Flanders approaches improv from an ensemble perspective with a class of students who work, laugh, and play together.
Master Class with Ellen Geer, February 16–March 11, Saturdays 10 a.m.–1 p.m., Mondays 7–10 p.m. Professional actors and directors are given hand-picked material from Shaw, Chekhov, Moliere, Shakespeare, and other classic writers to take their work to the next level.
Master Class with David O, Saturday, February 23–March 9, 11 a.m.–2 p.m. "Head and Heart: Song Analysis and Performance for the Singer/Actor." Over the course of three sessions, an intimate group of artists will work with master musical director and composer David O, learning to connect their work, their heads, and their hearts to the song.
Audition Prep with Ellen Geer, March 3, 10 a.m.–2 p.m. Work one-on-one with Geer to take your classical audition material to the next level. Work in the company's 299-seat outdoor amphitheater and learn from one another as Geer helps students get ready to book the job.
Scene Study with Susan Angelo, Saturday, March 30–May 25, 10 a.m.–1 p.m. Find the strength of Shakespeare's characters and the freedom to make his language soar and receive personalized coaching from an expert classical teaching artist. This scene study is ideal for the seasoned professional and dedicated beginner. Everybody learns from each other in a supportive class environment.
Weekend Shakespeare Intensive, May 18–19, 10 a.m.–5 p.m. Theatricum's popular Shakespeare Intensive concentrates in one engaging weekend on technique workshops and classical acting. Scansion, text, rhetoric, voice, speech, movement, combat, and dance are all taught by experts and applied to monologues or sonnets hand-picked by Artistic Director Ellen Geer.
Summer Shakespeare Intensive, Mondays, Wednesdays, and Friday, July 15–August 9, 10 a.m.–5 p.m. Participants in Theatricum's Shakespeare Intensive are actors, teachers, and lovers of Shakespeare who leave this invigorating program inspired, confident, and rededicated. Students will be led by experts in the study of voice and speech, movement, fencing, stage combat, scansion, text, rhetoric, and Elizabethan life, history, music, and dance. Scenes and monologues will be presented at a culmination for invited guests.
Scene Study with Melora Marshall, September 24–November 12, Tuesdays, 7–10 p.m. Renowned actor and educator Melora Marshall works with students to develop a true sense of themselves as actors. Scenes and monologues of Shakespeare become conduits for self-expression as students build upon solid techniques interpreting his characters and working a full spectrum of materials, growing in confidence and experience.
Combat Intensive, October 12–13, 2019, 10 a.m.–1 p.m. Students immerse in two days of intense practice of fencing and hand-to-hand combat with expert fight instructor Dane Oliver. Not a drop-in class, you will gain experience as you apply choreography to short scenes from Shakespeare. Experienced and novice fighters will be welcome.
For more information, fee schedule, and applications, visit https://theatricum.com/adult/.
A series of youth and teen classes is scheduled for weekends in the winter and fall, as well as summer camps.
The Youth Drama Camp Shakespeare is scheduled for June 17–July 7, Monday through Friday, for kids ages 8–14, and the Youth Americana Music Camp follows July 9–19, Tuesday through Friday. The Shakespeare Camp includes instruction in fencing, stage combat, improvisation, voice and speech, and Elizabethan song and dance, culminating in a performance of a Shakespeare play. The Americana Music Camp engages youth in American folk music. Participants learn songs of such famous writers as Woody Guthrie and Pete Seeger as well as the historical events that inspired the music. Experienced teaching artists engage the kids in all the elements of performing these folk songs as they discover the strength of working in a creative ensemble. The camp's final performance uses the music to showcase the journey America has taken to become mindful, kind, and inclusive.
A Young People's Camp on Mondays, Wednesdays, and Fridays, July 8–26, 9 a.m.–noon, introduces children ages 4–7 to the imaginative world of Shakespeare and classical theater. Experienced teaching artists and caring group leaders engage the children in commedia dell'arte, theater games, stage combat, music, puppetry, and Elizabethan dance. They learn to play as a team while developing their individual creative thinking through to a final public performance.
Youth classes (8–14) are available on Saturdays in February for combat intensive and playwriting and performing, and in September for improvisation.
Weekend classes for older teens include a high school and college audition workshop on February 23 for ages 13–18, and a Teen Combat Intensive (ages 15–18) February 9–10.
The Theatricum Teen Repertory runs July 8–August 1, with final performances of a Shakespeare play August 3 and 4, Monday through Thursday 2–6 p.m. for ages 15–18.
For more information about classes and tuition, and links to applications for youth programs, visit https://theatricum.com/youth/, and for more information on teen programs, visit https://theatricum.com/teen/.
Teens 15–18 can also participate in the Teen Theater Artist in Training program June through August, in which individuals are assigned a mentor in their field of study. They are given one-on-one training as well as a minimum of 40 hours of on-the-job experience. Positions include teaching artists, arts administration, and production (costumes, props, patron services). To tailor-make your program, contact Cindy Kania-Guastaferro at theatricumyouth@gmail.com, or leave her a message at (310) 455-2322, ext. 228.

January 16, 2019
If you have Shakespearean news to share, e-mail editorial@shakespeareances.com