Among the treasures on display are the original drafts of Shakespeare's own coat of arms.
Link to the Folger Shakespeare Library
More from the Folger in Shakespeare News:
Folger Editions to Expand to Mobile Apps
Robben Island 'Bible' Inspires Play, Exhibit
Folger Presents All-Shakespeare, Fiasco, Too
Folger Texts of Plays Goes Digital
Also in Where's Will @?:
News and announcements from theaters
Links to theaters, festivals, and organizations
The Bard on The Boards: What's Playing Where
The Bard on The Boards: Where's Playing What
Web sites devoted to Shakespeare
More About Shakespeareances.com:
List of Shakespeare Productions
The Shakespeareances.com Top 40
Sponsorship and Advertising opportunities
Sign up for free weekly e-mail updates (safe, secure, spamless, and unshared)
Check out the guy behind this website at www.ericminton.com

Find additional Shakespeareances
on Facebook
The Folger
Folger Celebrates Elizabethan Heraldry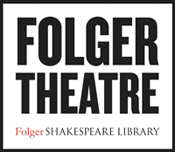 William Shakespeare has something in common with today's U.S. military: heraldry.
In the exhibit "Symbols of Honor: Heraldry and Family History in Shakespeare's England," the Folger Library in Washington, D.C., is displaying artifacts from its collection representing the craze for coats of arms during the reign of Elizabeth I. Among the treasures on display are the original drafts of Shakespeare's own coat of arms. The exhibition runs through Oct. 26. Admission is free.
In conjunction with the exhibit, Charles Mugno, director of the U.S. Institute of Heraldry, will be speaking at the Folger Elizabethan Theatre on Sept. 19 at 6 p.m. This presentation is also free and open to the public, but you can reserve seats by clicking here.
Mugno was a career officer in the U.S. Marine Corps prior to his selection at the Institute of Heraldry. He began his Marine Corps service immediately following completion of his undergraduate studies in architecture at the New York Institute of Technology. He later earned an MBA degree in quantitative analysis from St. John's University in New York City, and an MS degree in National Resource Strategy from the Industrial College of the Armed Forces in Washington, D.C. He has studied the history and development of military insignia for more than 25 years, is a published author on the subject of military awards, and has directly influenced the design of numerous decorations, campaign, and service medals. In May 2011, he completed a course of study in Heraldry offered by the University of Dundee in Scotland with professorial support from the College of Arms in London. He became the 14th director of the Institute of Heraldry in October 2005.
During the reign of Elizabeth I, England was full of newly wealthy and successful families, eager to display their success and status. Genealogy in its modern form also took off: ancestral research was vital to a rich heraldic display, and new ways were established for setting out family trees graphically. In the Folger exhibit, you will see pedigrees and family trees, books explaining heraldry's complex rules, manuscripts illustrating actual coats of arms, and documents written by professional heralds seeking to regulate heraldic practice in a fast-changing society.
August 21, 2014
If you have Shakespearean news to share, e-mail editorial@shakespeareances.com