BAM
Tony-Winning Binder Tapped to Lead BAM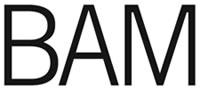 Tony Award-winning producer David Binder has been named BAM's new artistic director, succeeding longtime BAM Executive Producer Joseph V. Melillo in 2019.
BAM President Katy Clark announced the selection in an email to members yesterday "on behalf of BAM's Board Chairman Adam Max, BAM's Board of Trustees, and the rest of the BAM leadership team."
Binder has been a producer as well as having held leadership positions on and off Broadway and in festivals, across genres and disciplines, locally and internationally. He mounted the original 1997 production of Hedwig and the Angry Inch and its revival, which won four Tony Awards, including Best Revival. He also produced John Steinbeck's Of Mice and Men, the first Broadway revival of A Raisin in the Sun, Moisés Kaufman's 33 Variations, De La Guarda, and Fuerza Bruta.
He is  the 2018 Guest Artistic Director of LIFT, the London International Festival of Theatre, which will take place in June and feature Back to Back, ANU, Taylor Mac, and Duke Riley. In 2007, he produced the High Line Festival in New York, which was curated by David Bowie and featured Arcade Fire, Laurie Anderson, Meow Meow, and Ricky Gervais. Two years later he produced the New Island Festival on Governors Island, a 10-day event of site-specific performance, music, theater, and dance from the Netherlands, featuring artists Anouk van Dijk, Armin van Buuren, and Ivo van Hove, among others.
In addition to having won the Tony Award for Hedwig, Binder has been honored by Performance Space 122 and is the recipient of the Robert Whitehead Award for Outstanding Achievement in Commercial Theatrical Producing.
"David is a cultural omnivore in the truest sense, with a broad artistic sensibility and curiosity," Clark wrote in her announcement. "And he is energized by the scope and scale of BAM, its long legacy, and the incredible challenges of engaging multiple audiences with integrity."
The change in title from executive producer to artistic director reflects a "complete alignment of all our programming areas," Clark wrote: live performances in music, dance, and theater as well as cinema, education, community, humanities, digital, visual art, and the archives. "I am especially pleased to note that David's arrival signals a major step forward in realizing BAM's plan for a more holistic artistic vision," Clark wrote. Binder will lead one curatorial team in close collaboration with Vice President of Education and Community Engagement Coco Killingsworth and Associate Vice President of Cinema Gina Duncan.
Binder will work at BAM part-time immediately, working alongside Melillo during his final months at BAM while preparing plans for the 2019–2020 season. Binder will officially take the reins as artistic director in January 2019.
February 8, 2018
If you have Shakespearean news to share, e-mail editorial@shakespeareances.com