Arena Stage
Zelda Fichandler Celebrated in Memorials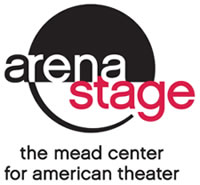 The life of Arena Stage's Co-Founder and Founding Artistic Director Zelda Fichandler will be celebrated in an open reading of her words and a public memorial service at Arena Stage's Mead Center for American Theater in Washington, D.C. Arena Stage has also dedicated the 2016/2017 Lillian Hellman Festival to the memory of Zelda Fichandler.
Zelda Fichandler passed away July 29, 2016, at the age of 91. Arena Stage Artistic Director Molly Smith and Executive Director Edgar Dobie, along with Zelda's family, including sons Mark and Hal Fichandler, will host the two public celebrations of Zelda's life on Oct. 23 and 24.
Zelda dedicated her early career to the establishment of America's resident theater movement. When she cofounded Arena Stage in 1950, there were few noncommercial theaters in the United States; now there are more than 1,500. Zelda and Tom Fichandler worked patiently to build the fledgling Arena Stage into a diverse, multifaceted, internationally renowned institution. When Zelda retired after 40 years in 1990, she had achieved the longest tenure of any noncommercial producer in the annals of the American theater.
She continued to serve as chair and artistic director of New York University Tisch School of the Arts' Graduate Acting Program from 1983–2008, and served as artistic director of The Acting Company from 1990–1993. She received the George Abbott Award, the Acting Company's John Houseman Award, the Margo Jones Award, and the National Medal of Arts, and in 1999 she became the first artistic leader outside of New York to be inducted into the Theatre Hall of Fame. In 2009, the Stage Directors and Choreographers Foundation created The Zelda Fichandler Award to recognize directors and choreographers who have made significant contributions to the field.
"The Words of a Visionary" will be Sunday, Oct. 23, from 2 to 7 p.m. in the Molly Smith Study. During this time, the public is invited to read from, listen to, and reflect on some of Zelda's most memorable speeches. As a pioneering theater leader, she gave speeches and wrote letters that shaped the landscape of what would become the regional theater movement. She empowered others to lead, think, act, dream, and ultimately create communities of high-quality theater outside of New York City. Theater is for everyone, and her words always echoed that. Smith and Dobie will be joined in the event by artistic leaders from the arts community, including former Studio Theatre Artistic Director and Founder Joy Zinoman, Artistic Directors Michael Kahn (Shakespeare Theatre Company), Howard Shalwitz (Woolly Mammoth Theatre Company), Eric Schaeffer (Signature Theatre), and Paul Tetrault (Ford's Theatre), as well as Peter Marks, chief theater critic of The Washington Post.
The public memorial service will be Monday, Oct. 24, from 2 to 4 p.m. on the Fichandler Stage. This celebration of Zelda's legacy, life, and accomplished career will feature special performances and remarks from colleagues, students, family, and friends. The service will be followed by a reception in the Grand Lobby. For those not able to attend, HowlRound will be livestreaming the event at http://howlround.com/tv.
The events are free and open to the public, but reservations are requested through e-mail to zelda@arenastage.org or by calling the Arena Stage sales office at 202-600-4013.
To read more about Zelda's career, groundbreaking milestones, awards, and honors, visit arenastage.org/zelda.
In lieu of flowers or gifts, donations may be made to Arena Stage's Allen Lee Hughes Fellowship Program or the Tom Fichandler Award. Donations may be sent to Arena Stage's Development Office by mail at 1101 Sixth Street SW, Washington DC 20024 or by calling 202-600-4177.
The Lillian Hellman Festival dedicated to Zelda began with Arena Stage's current production of The Little Foxes starring Marg Helgenberger. The festival finishes with a production of Watch on the Rhine opening in February and starring Marsha Mason. Festival programming also includes "Cooking with Lillian," a series of videos featuring a contemporary take on Hellman's own recipes from her cookbook Eating Together: Recollections & Recipes, cowritten by Peter Feibleman; Taffety Punk Theatre Company's Reading of Toys in the Attic on Jan. 26, the last full-length original play Hellman wrote, and said to be somewhat autobiographical; a screen of the film Julia on Jan. 27; Howard University's College of Arts & Sciences, Division of Fine Arts, Department of Theatre Arts Reading of The Children's Hour, Jan. 28; Another Part of the Forest, Feb. 3, the prequel to The Little Foxes, directed by Arena Stage Casting Director Amelia Powell; panel discussions, "Beyond Gender: Inspiring Generations of Female Writers" on Jan. 29; and "Hellman: The Radical" on Feb. 5. A "Communitywide Reading of Pentimento" will take place Feb. 4, during which members of the public will be invited to come up to the podium and read anywhere from a few sentences to a few pages of Hellman's 1973 memoir.
"Coming off of the Women's Voices Theater Festival, I thought this would be the perfect moment to go back to one of our most influential female writers and celebrate a true American Giant: Lillian Hellman," Artistic Director Smith said in an Arena Stage release. "She lived life large as a writer, radical activist, and lover of the juiciness of life. She's dangerous and provocative and brilliant at her craft as a writer.
"When we lost Zelda this past summer, we lost Arena's American Giant. She was the architect of the not-for-profit movement through her speeches and ideas. Each of us in the theater has a bit of her star inside us. She was, in many ways, the mother of us all. Like Hellman, she was a pioneer, a passionate artist, an influential teacher, an inspiring activist."
October 7, 2016
If you have Shakespearean news to share, e-mail editorial@shakespeareances.com