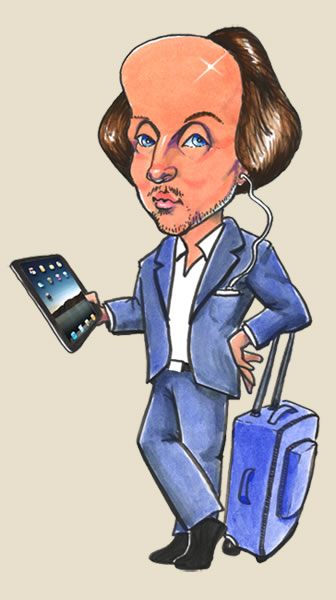 A website for anybody* with a passion for Shakespeare, on stage, on screen, on the road, and in the home.
A conduit for exploring how a 454-year-old English dude still matters in the 21st century.
A community for everybody to share their own Shakespeareances.
An advocate for dramatic arts and the prosperity of theater companies, playhouses, and education programs throughout the world.
(*A message for snobs only: click here)
For the latest news and updates, click here.
For the Shakespeare Canon Project:
42 Plays, 42 Theaters, One Year,
click here
Sign up for free weekly e-mail updates by clicking here, and get free bonus knowledge at the time you sign up. Our e-mail list will be kept secure and private, never sold to vendors and never allowed to be co-opted. To read shakespeareances.com's "Standards & Etiquette," click here.